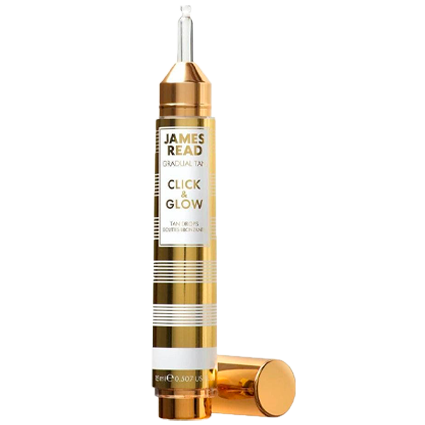 Gradual Tan – Click & Glow Tan Drops
Concentrated 'on–the-go' multi vitamin gel tanning drops that you can add to your SPF or moisturizer.
Click, Mix, Glow Formulated with powerful antioxidants and Vitamin complexes combined with key anti-ageing skincare ingredients to gently brighten, smooth and tan your skin. Formulated to improve the skin's natural defence against free radicals, stimulate collagen synthesis and gives you a natural looking glow. Enriched with Vitamin C, Hyaluronic Acid, Aloe Vera, Natural Caramel and self-tan for the ultimate glow.