Today we are going to talk about Valmont, one of the most prestigious brands we have in our boutique.
Founded in Switzerland, it boasts both a line of cellular cosmetics and a medical skin clinic located on the shores of Lake Geneva.
It has a privileged position at the foot of the Swiss glaciers, at an altitude of more than 2000 meters, meaning that the water that Valmont uses from the glaciers is pure, smooth and perfectly balanced.
It makes use of natural Swiss resources and the latest discoveries in cellular cosmetic research to create an anti-aging product with visible and lasting results.
To offer anti-aging treatments with instant and lasting results of unprecedented quality: that has been Valmont's vocation since 1985.
True to the concept of cell therapy, Valmont enters the heart of skin cells to locate two molecules with unique anti-aging properties: DNA and RNA.
Thanks to an exclusive and unique extraction process, Valmont collects intact macromolecules that preserve an incomparable regenerative power.
This tandem reinforces and stimulates the cells that suffer the effects of aging from external aggressions giving you sublime, young and radiant skin.
Today we are going to tell you about the Prime Renewing Pack, the flagship product.
It is Valmont's best selling product. Created in 1985, it was the first launch with unparalleled success, with one being sold every ten minutes worldwide.
Prime Renewing Pack is an anti-aging and anti-stress cell mask-cream, but not greasy, it has a very fine texture.
It contains triple DNA that stimulates the essential functions of the skin. Liposomal RNA, a powerful cellular bio-stimulator that repairs cell damage and a cocktail of anti-wrinkle peptides that, together with the ginseng extract, stimulate microcirculation.
The peptides also promote the synthesis of collagen. And so you get a formula that is more effective than retinol.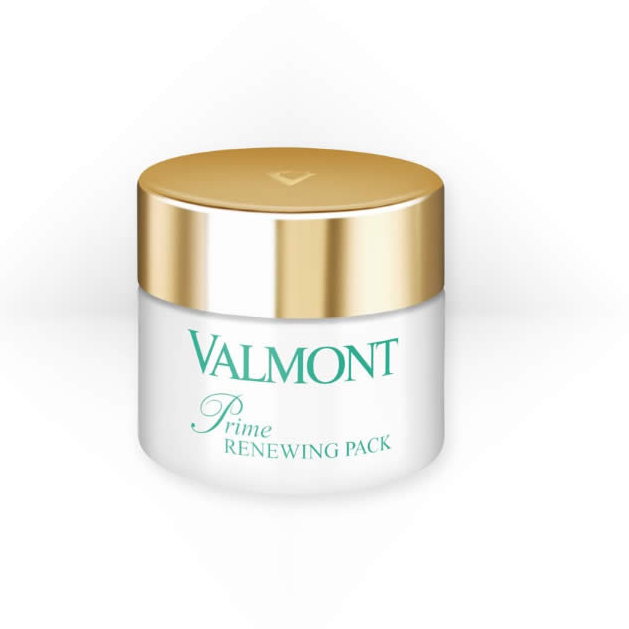 How do you use Prime Renewing Pack?
In the morning or at night apply a thin layer on you face and neck massaging it with light touches, let it rest for 3 to 5 minutes and remove the excess with a tissue.
Or occasionally, for a specific application, apply a thick layer on your face and neck, let it rest for approximately 20 minutes, massage it later and remove the excess with a tissue again.
The result relaxes and smoothes the features in a visible way leaving your skin luminous, toned and instantly smoothed.
We would like to remind you that these products and many more can be found at the BeuaythteShop store or at www.beautytheshop.com.
Free shipping. Delivery within Spain is 48 working hours and to the rest of Europe 3 to 5 days.