Scandal
This is the name that the renowned perfumer Jean Paul Gaultier has used to introduce his most awaited scent this autumn for the high-end female market, a field in which he has vast experience and become an expert.
The female scent Scandal is born with a very specific cause, which is to captivate independent, sophisticated and elegant women who wish to add a spicy and fun touch to each drop of perfume that they use on their body.
This is the reason that Gaultier has once again called upon the expertise of the prestigious perfumer Daphne Bugey of Firmerich, with whom he collaborated last year to create what can be called 2016's best women's perfume, which is none other than the Classique Essence.
Scandal from the inside
Gautier himself has stated that Scandal is a dynamic perfume which will satisfy all women's olfactory wishes and of all those who are around them, both at DAY and during the NIGHT.
Its composition is designed to deliver different sensations depending on the time of the day.
Cyprus and honey. The fresh and sweet touch of honey gives way to the brightness of gardenia and blood orange, a combination of floral notes that won't leave anybody  indifferent.
It is the perfect aromatic combination for those women who are looking for a touch of individuality and security in their daily life.


It is at night when Scandal captures the true essence of the Parisian neighbourhood Quartier Pigalle, area which inspired Gaultier in his creation.
A charismatic neighbourhood where "anything goes", Quartier Pigalle is full of cabarets and book cafes where lovers of the night life and bohemia enjoy themselves without prejudice.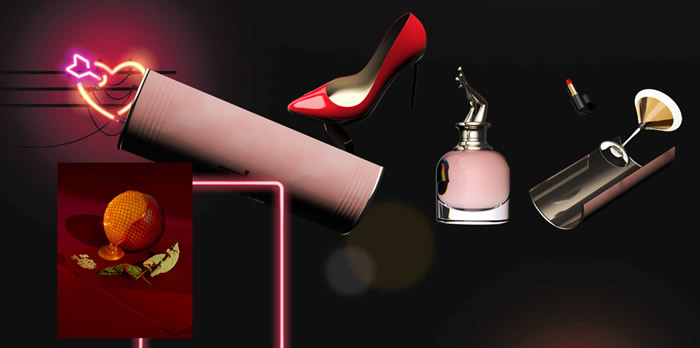 It's at night when Scandal's honey touch is at its most intense, but instead of being sweet it turns to pure sensuality and scandal, giving way to patchouli which is trademark of Jean Paul Gautier.
If there is one thing that makes that Puig (JPG) perfumes stand out, it would have to be the design of the bottle.
After Le Male and Classique, which are male and female torsos presented beautifully in metal tins, we have Scandal.
Camouflaged in a pink surrounding which may seem something "prissy", the true star of the show are two long and sensual female legs.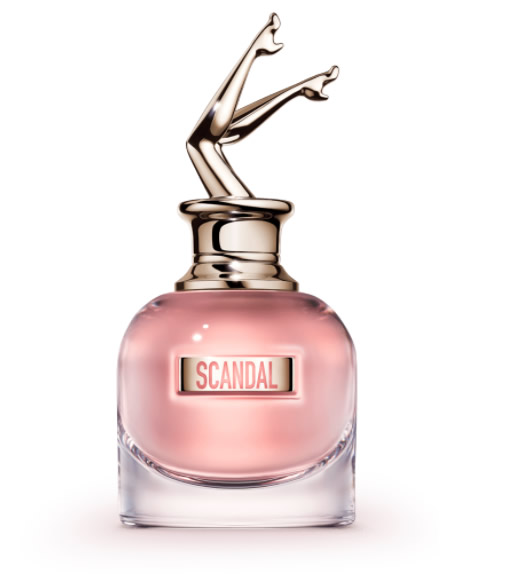 As if she had literally dived "head first" into the bottle, a slender woman shows her legs off with a kicking expression which is the perfect covering for the Scandal vaporizer.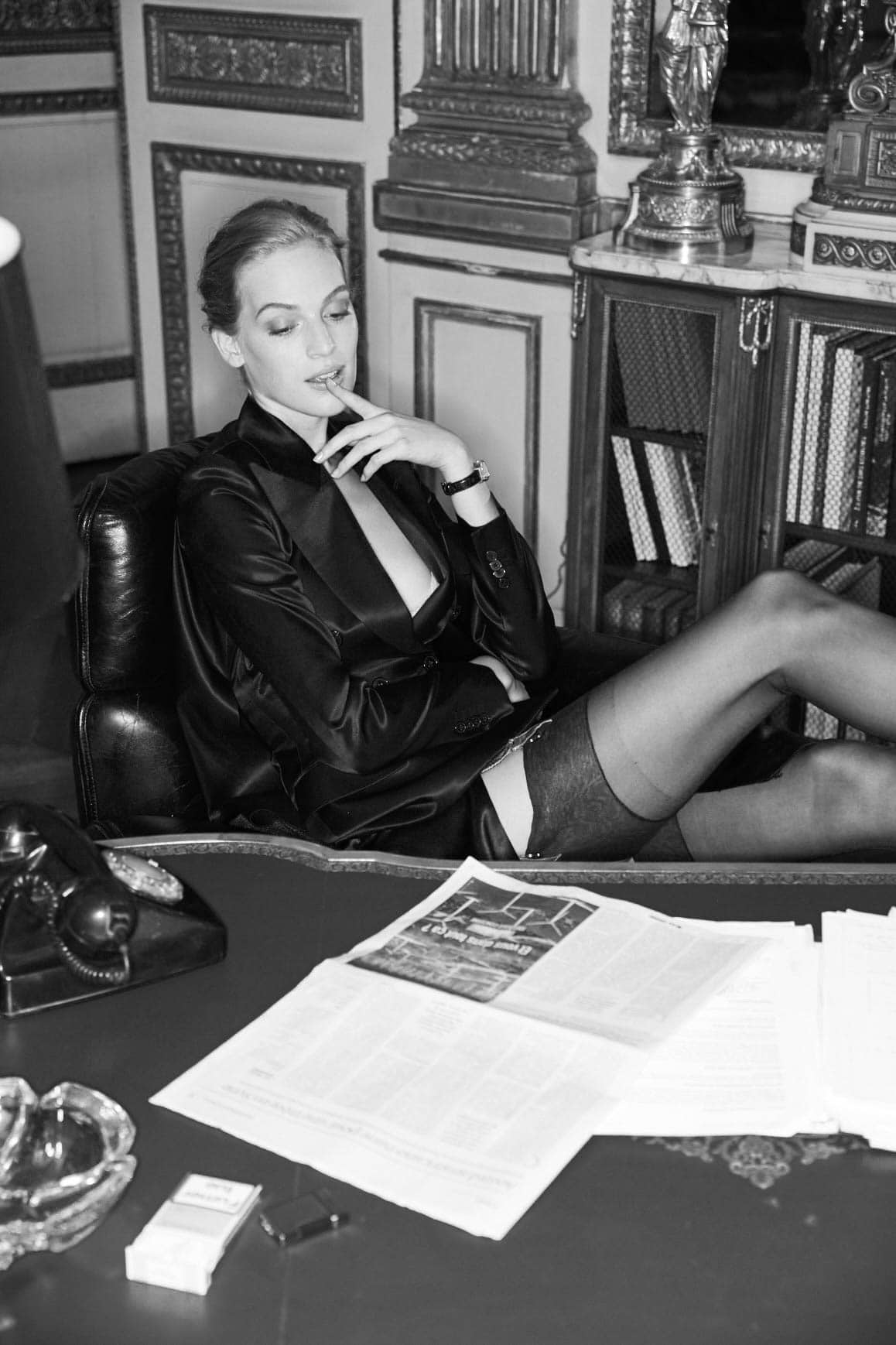 Gaultier's inspiration for this scent's design is none other than the famous Hungarian model Vanessa Axente whom, far from being unexperienced in perfume publicity, was the image of Endless Euphoria by Calvin Klein with such success that it became on the most sold perfumes worldwide in 2014.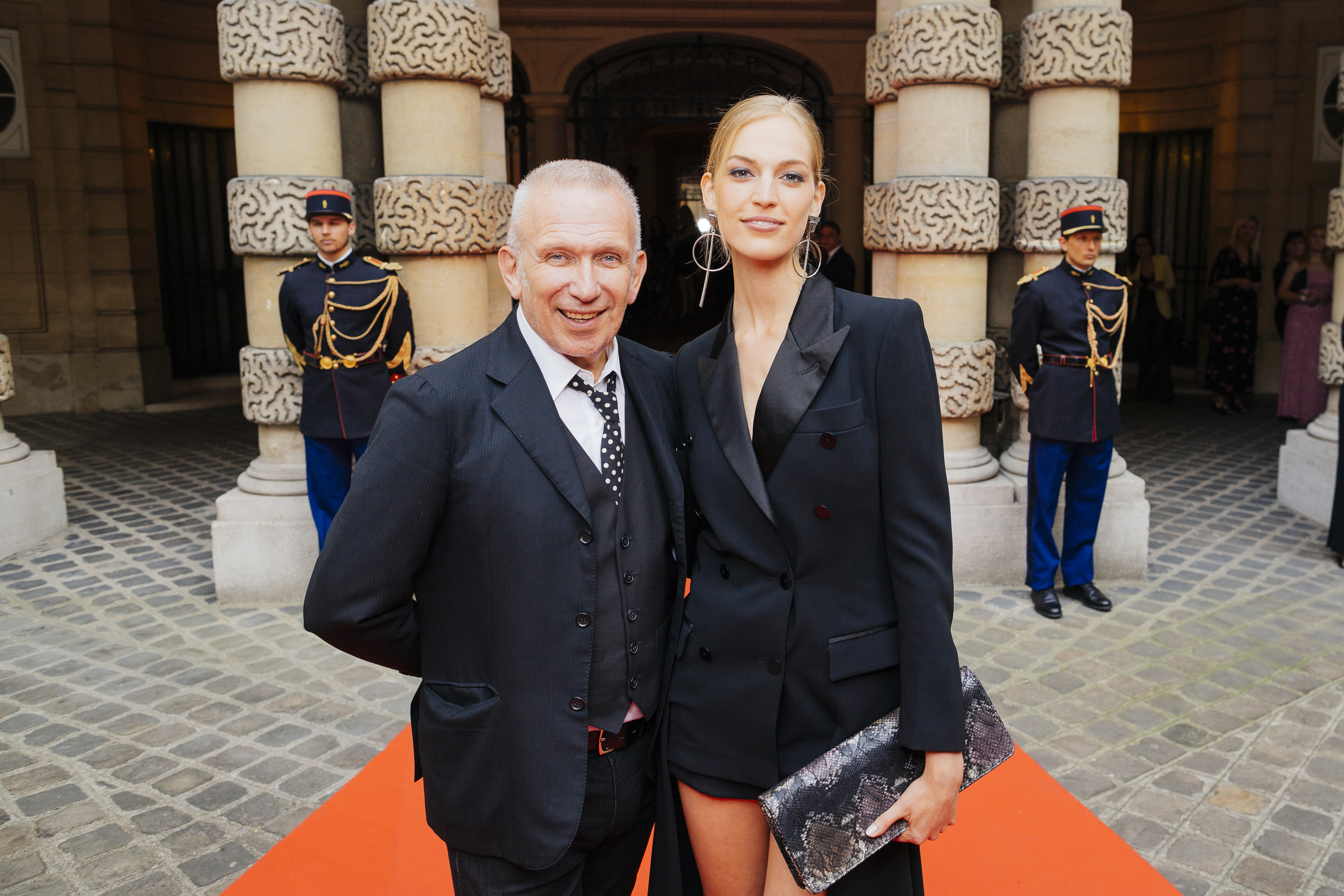 The Unveiling of Scandal
Jean Paul Gautier has accustomed us to unveiling scents in unpredictable ways, trying to break all the rules. In this case, Scandal is no different.
During its launch there were many celebrities, influencers from all continents and big names from the social panorama, as well as professionals from the high perfume and fashion design industry.
Everybody wanted to be at the launch of Scandal, but only a few were privileged with an invitation to be part of all what Gautier had prepared for them.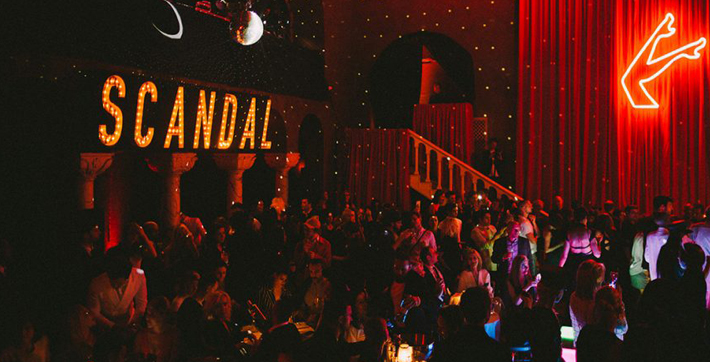 The Romanian embassy in Paris was in charge of organising the grand party that the designer had in mind for the new fragrance inspired by Madame la Ministre.
Only a few fortunate people can tell of the wonders lived that night, but without doubt none of the invited would have been disappointed with the unforgettable spectacle.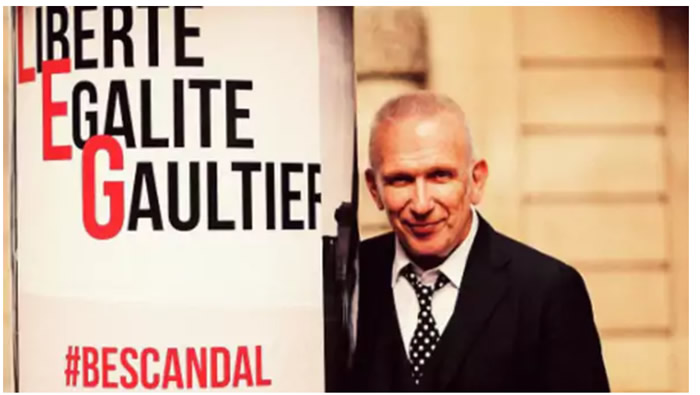 It was a scandalous party to celebrate the birth of what we can consider to be Jean Paul Gautier's most uninhibited, sexy and spicy scent: Scandal, which is already a candidate to be one of the top three on our list of Top 10 female scents in 2017.