Red Friday is arriving here at BeautyTheShop on Friday 2nd February 2018. Have you not heard of Red Friday? At BeautyTheShop we want to help you with you purchases for Valentines Day and because of this we are offering you FREE SHIPPING during the first weekend of February. Don't miss out on this opportunity! Make the most of the special offers and the exclusive products that can only be found at BeautyTheShop, your favourite beauty and healthcare shop.
Red Friday terms and conditions
- Free shipping until 23:59 on Sunday 4th February 2018.
- Offer exclusively valid for shipments to United Kingdom with GLS. The use of an alternative courier company may imply an additional cost.
- This promotion is subject to a minimum purchase of £29. 
Do you want to surprise your partner? We can help you!
If you are not too sure exactly what to buy your partner, then here are some ideas that are guaranteed to bring a smile to that special persons face.
FOR HER
When you hit 40 your skin requires special help to stop it from showing the tell-tale signs of aging. You need to make sure your face looks marvellous with intense hydration,  a treatment that thoroughly nourishes your skin and, just as importantly, one that protects it from external harm such as stress, contamination, UV rays or free radicals.
All of this can be achieved with the new Extra-Firming range by Clarins.  Clarins has come up with a new cream line developed both for dry skin and all skin types. The day cream is available both with and without SPF and their fabulous night cream lets your skin regenerate whilst you're resting.
You will be able to decrease your face lines and wrinkles, gain firmness and flexibility, smoothing and softening your face, giving deeper hydration and nutrition, all the while helping to protect your skin from external harm.
What better present than healthy, hydrated and younger looking skin? Clarins makes it easy.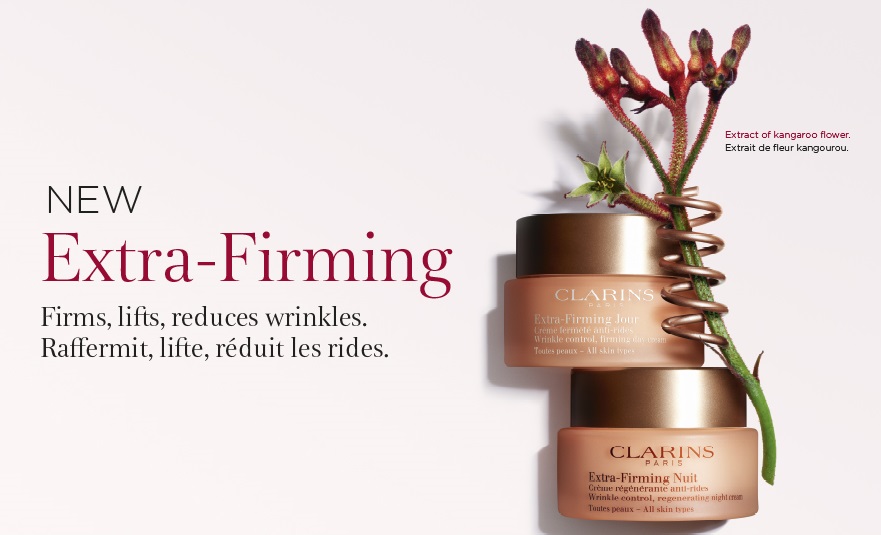 Have you noticed that your partner is worried about the first signs of aging and they would like to start looking after their skin and combat aging? If the answer is yes Capture Youth is the perfect gift for her.
Dior has launched a new treatment composing of 5 serums and a hydrating antioxidant cream. Each serum offers a different type of care depending on you skin's needs, and they can also be combined. The hydrating cream helps to maximize the serum's result by preserving youth, at the same time that it nourishes, tones and refines your skin. It is not necessary to use both products to obtain results but it is recommended so that the treatment is more effective.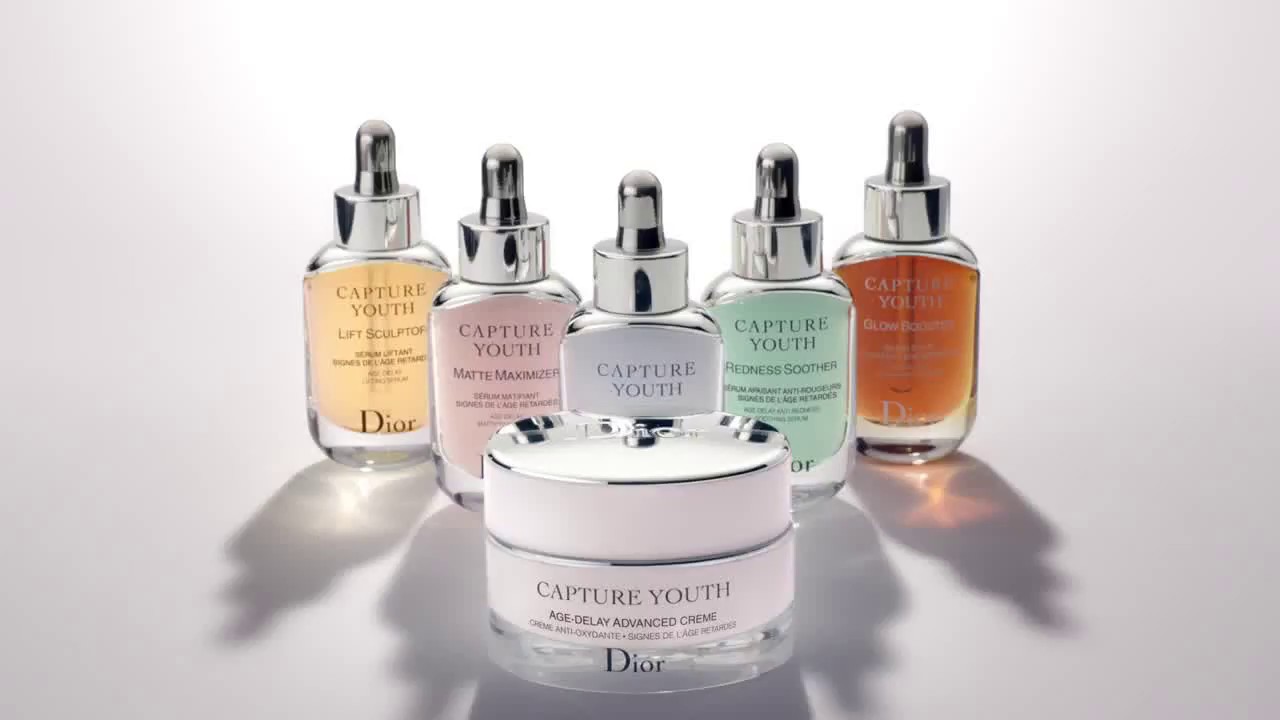 Make your loved one feel like royalty by giving her this Guerlain gift set. The perfume Insolence was created in 1853 for Napoleón III wife, the Empress Eugenia,  by Pierre-Françios-Pascal Guerlain. It is a daring fragrance made of frutal and floral smells. It is composed of red berries, violet, iris and orange flower which together form a sensual and delicate composition.
As well as this wonderful fragrance, the gift set includes the eyelash mascara Clis d'Enfer, an irresistible seduction weapon that will give you a deep and intense look. Your eyelashes will be thicker, longer and more separated without leaving excess mascara on your eyelashes.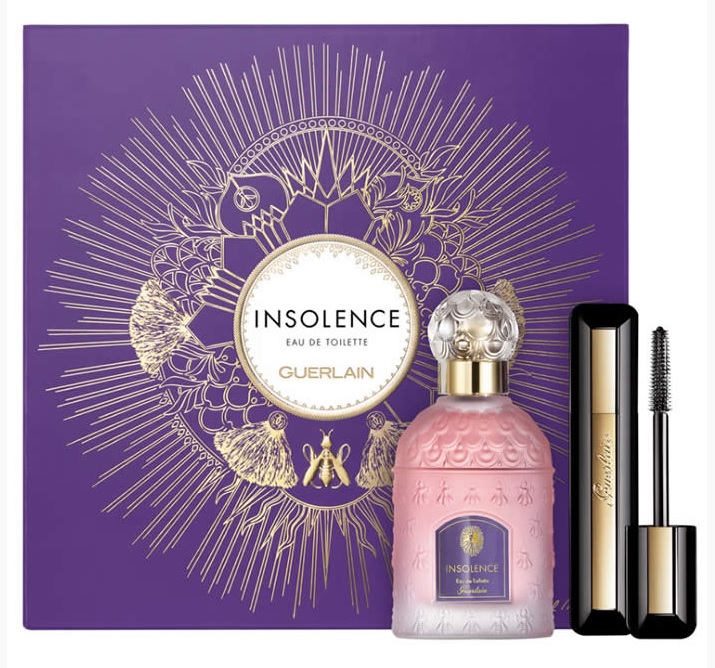 This gift set is aimed at women with tired, dry and/or dehydrated skin who are looking for profound hydration. The set contains the Lagons Ideal  hydrating cream which is perfect to deeply hydrate your skin and prevent it from drying out. As well as bettering your skin's capability, it locks in humidity and stops you from losing it; and it helps to combat the signs of aging.  This set also contains a make-up removal cleanser that can be used on your face, lips and eyes, designed especially for dry and dehydrated skin.
With this gift set she will boast lightened, hydrated and flexible skin.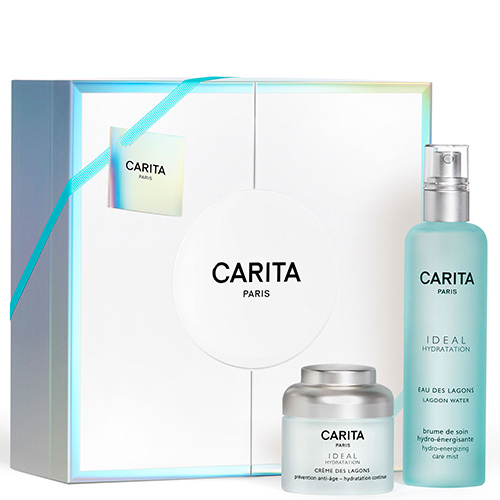 Abercrombie And Fitch First Instinct is a seductive and sensual fragrance for women who follow their first instinct. It recreates that first-time attraction that makes sparks fly… because sometimes a look says more than a thousand words. The perfume combines magnolia, orange flower and warm amber notes. To be even more captivating, the gift set also includes the Abercrombie And Fitch body lotion.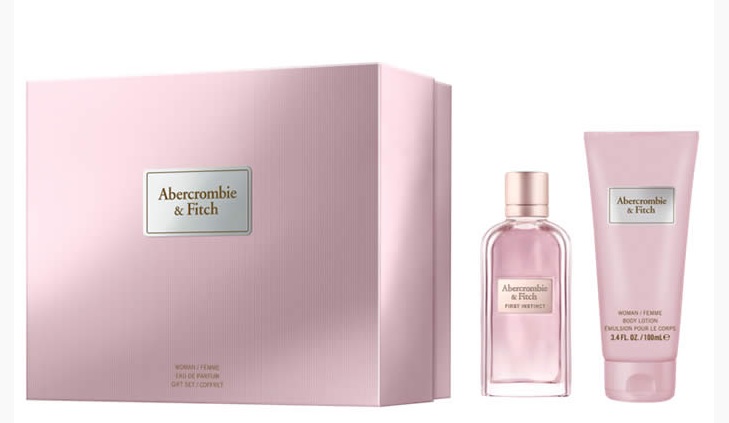 FOR HIM
There is nothing more attractive on a man than the attractive and seductive aroma of a good perfume. Below you can find listed the three best fragrances that will make your loved one stand out.
Azzaro Wanted symbolizes a bold, successful, self-confident man who is able to achieve all that he proposes. Its aroma combines fresh spices,  tonka bean and cardamom with soft woody notes of vetiver creating an addictive and attractive fragrance.
Is your partner a Wanted man? Buy him this Azzaro Wanted set this Valentine's day.
This fantastic gift set consists of the Boss Bottled Tonic 100ml, another Boss Bottled Tonic eau de toilette travel size to have on hand at all times, and a stylish travel bag.
Boss Bottled Tonic is a classic perfume with woody notes that have a very masculine and vigorizing character. If your partner is manly, we assure you that he will love this present.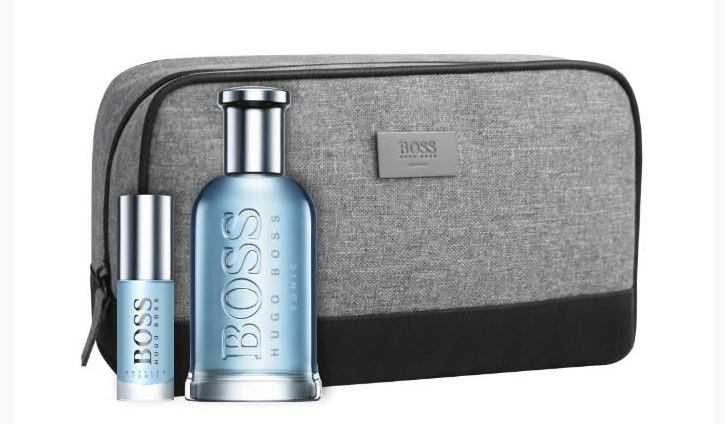 A present that is essential is the Pure XS perfume by Paco Rabanne. It has been one of this Christmas's bestsellers, and this hardly comes as a surprise. The fragrance embodies masculine lust, eroticism and power. The acronym XS means Sex and Excess, the pureness of male beauty and excess of sexuality.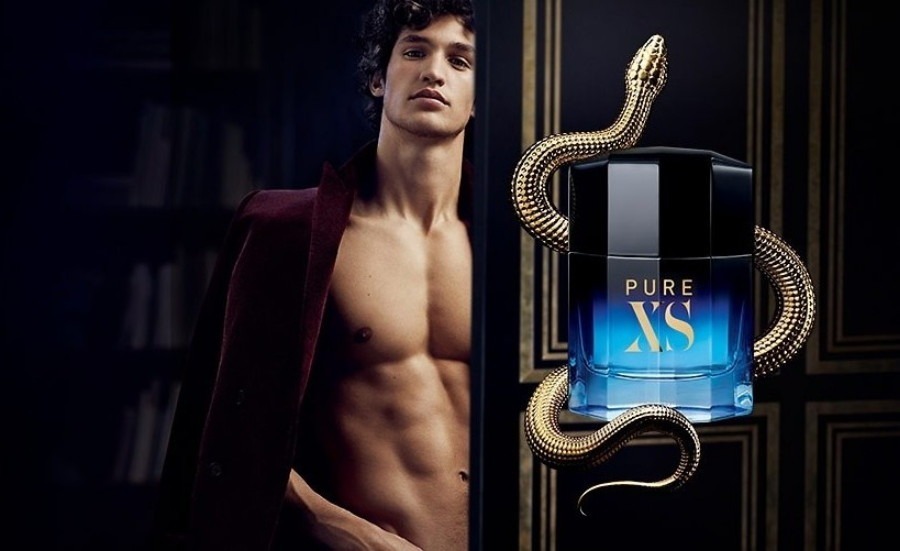 If your partner likes to look after himself and spend time on doing this, any of the Jack Black range is perfect for him. Jack Black is one of the top selling male cosmetics brands in the US. Among its range you can find facial care products, for shaving and beard care, facial and anti-aging treatments, as well as body products. Jack Black uses supreme quality ingredients and all their products are fragrance free. They are quick and easy to use, therefore adapting perfectly to each person's lifestyle.

With sportsmen and fighters in mind, Bast is a  brand that is designed for daily care and needs of any sportsman. It is a marvellous gift that will help to calm and relax your partner after a long training session.