This fall will be very interesting. As always, the firms already have prepared all their news, for example, the elegant perfume Valentino Donna by Valentino or the innovative serum New Dimension by Estee Lauder. But step by step, in the next weeks, you will discover all the secrets of the ultimate in beauty.
We're going to start with the most special, the new luxury firm: Guerlain.
Guerlain Abeille Royale Gold Eyetech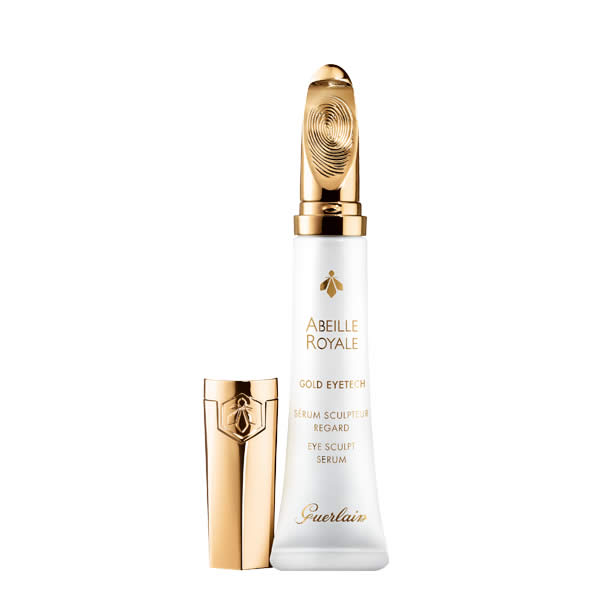 The first Guerlain Eye Sculpt Serum. The eye contour looks decongested, smoother and more radiant. Dark circles and puffiness seem less visible. The eyelids appear up-lifted and the eye seems wider. Effectiveness: the eye contour is repaired for 100% of women and the look seems younger for 98% of women.
Application:  Apply morning and evening following the massage technique devised by experts from the Guerlain Institute.
Guerlain Abeille Royale Gold Eyetech is available in Beauty The Shop here.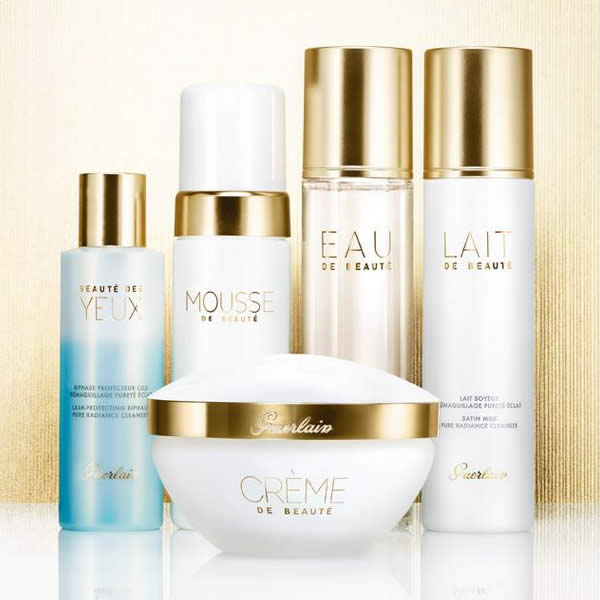 It is a sensory journey with Guerlain's five secrets: Five unique formulas, five key steps, five sensory textures that purify and brighten.
Beauté des yeux. Biphase eye make-up remover. This extremely fresh bi-phase cleansing oil, it gently cleanses with sensitive eyes. It offers instant comfort and an amazing feeling of cleanliness.
Lait de beauté. Cleansing Milk.  Its generous texture melts under the fingers, leaving the skin satin soft and extremely comfortable. Skin is radiant, smooth and supple. We apply using our fingers or a cotton pad.  Finally, we rinse with water.
Crème de beauté. Cleansing Cream. It is the ultimate in sensorial cleansing. The richness and generosity of this creamy balm make each use a moment of pure bliss for all skin types.  We apply in the evening to the face and neck, massaging in with fingertips. Finally, we rinse with warm water or remove with cotton wool.
Mousse de beauté. Cleansing Foam. Rich and dense, purifies the skin. It transforms into a silky cream on contact with water, it gently cleanses and clarifies the complexion. To complete the make-up removal, apply morning and/or evening to dry or damp face, massaging in with fingertips to complete the make-up removal. Finally, we rinse thoroughly with warm water.
Eau de beauté. Micellar lotion. The first essential skincare step, concentrates all the effectiveness of a make-up remover, cleanser and toner for quick and effective cleansing in just one step. This unique, almost gel-like liquid is applied with a cotton pad to refresh the skin like beneficial dew. Its micelles surfactant molecules gently cleanse and trap the slightest impurity and every last trace of make-up while toning the skin. We soak the cotton wool and gently we sweep over each eye and the face to trap the slightest impurity and every last trace of make-up.
All the range of Les démaquillants de beauté are available in Beauty The Shop here.
Bloom Of Rose Fall 2015 Collection
KissKiss Roselip. Hydrating and plumping tinted lip balm infused with essential oil of rose. It is available in 6 shades.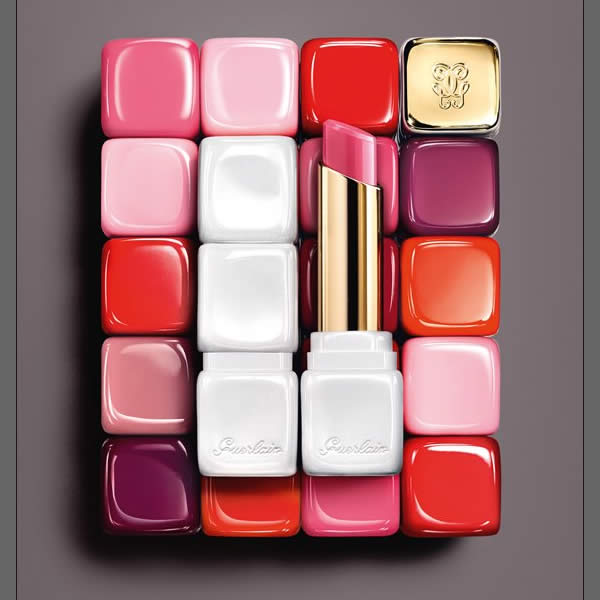 Rose Aux Joues. The colour-revealing blush, it is available in 6 shades.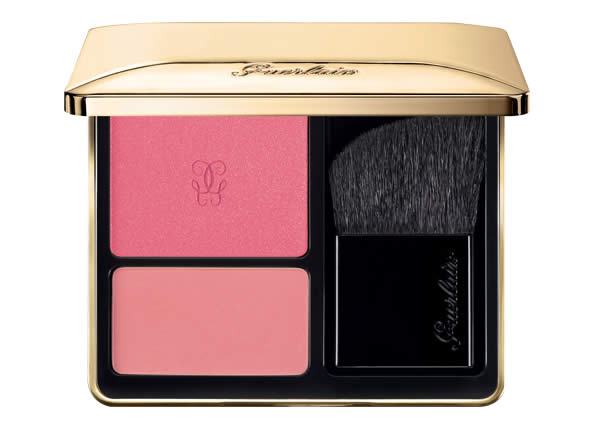 Nailift La Base. A perfecting and protective base. The more you use it, the stronger your nails.
KissKiss Lipstick. A lipstick available in two shades: 345 Orange Fizz and 370 Lady Pink.
Gloss d'Enfer. A lip gloss available in two new shades: 472 Candy Hop and 442 Nahema Smack.
Ecrin 6 Couleur eyeshadow. A wardrobe of six eyeshadosws: shade Beaugrenelle.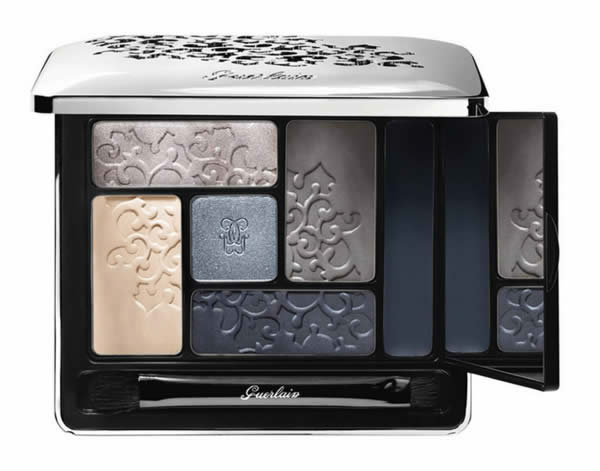 Ecrin 4 Couleur eyeshadow. Four eyeshadows: shade Les Cendrés.
Guerlain Parure Gold Compact Foundation  SPF 15. Rejuvenating light compact foundation. It is available in 6 shades.
Guerlain L'Or.  Radiance concentrates with pure gold. It is an embellishing make-up base sprinkled with pure 24 carat gold flakes. Take a small amount of gel on the back of your hand and gently apply to your face, working outwards to even out creases and smooth lines.  Wait a few seconds before applying foundation.  We can also apply a few drops of fluid foundation for an incredibly light texture.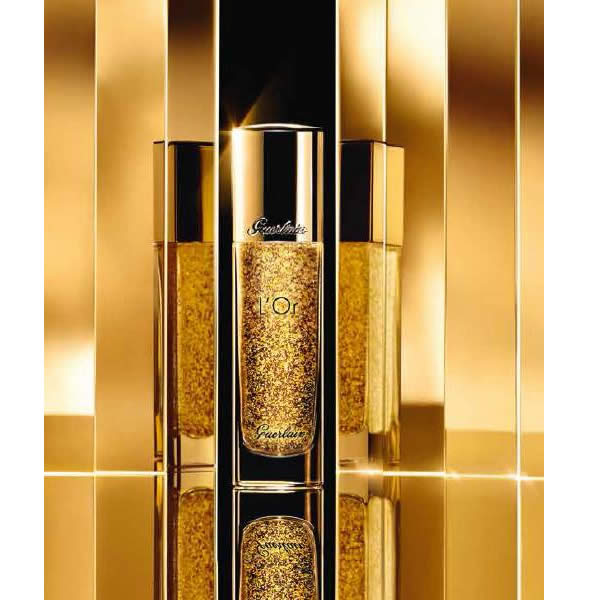 All the line of Guerlain fall 2015 make-up is available in Beauty the Shop here.
Happy week!