Sunbathing offers many benefits for your health; it helps to improve your mood and gives you vitamin D.   However it is common that many people, whether out and about or on the beach, don't use any skin protection which, as well as contributing to the appearance of stains and burns, elevates the risk of suffering from cataracts, breast cancer and premature ageing. Remember that skin that you don't look after today will be what you have put up with tomorrow. Australian Gold has developed a sun cream range that, on top of hydrating, looking after and preventing the negative effects of the sun, boosts and accelerates your tan, which allows you to protect the most precious organ of your body and, at the same time, get a spectacular tan.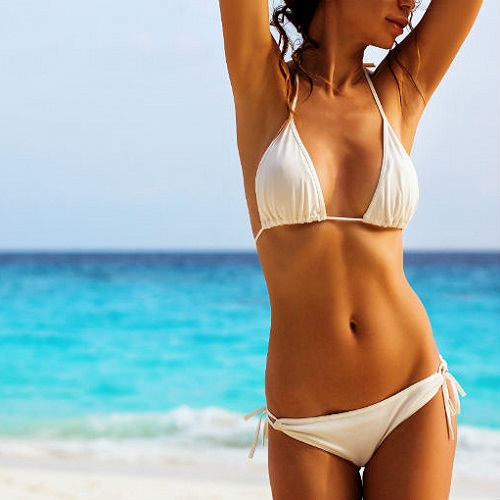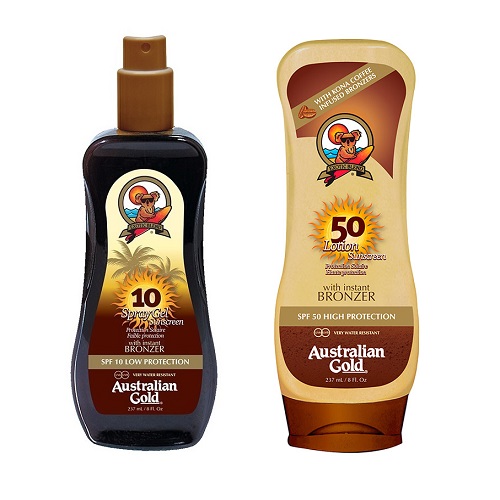 This product is ideal for sensitive and light skin. It stops our skin from suffering the damage caused by the sun. You can find it in spray with a dense texture, but it can be spread with great ease, leaving your skin hydrated, elastic and with a pleasant sweet fragrance. This format is perfect for those people that go to a swimming pool or beach on a regular basis, as they can make the most of this product. Having said this, you can also find it in lotion format, which can be used both on your face and body. You can find it on our site with a wide range of SPF starting at SPF6, going all the way up to SPF50. This last one is recommended for very pale skin.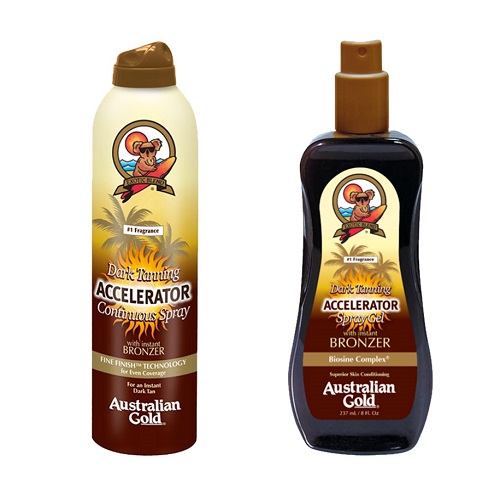 This product helps to get a quicker and better tan than with any other sun cosmetic. Immediate, intense, long-lasting and with a darker colour, it guarantees you a healthy, looked after and healthy skin.
We can find this product in two different textures: spray and gel spray. Both are to be used on your body. Although the texture is dense, it can be spread and absorbed easily, leaving your skin unsticky and hydrated with a great feeling of wellbeing. It has a charming aroma that will take you to the paradisiacal beaches.
This product, formulated with the InvisiDry technology, offers a dryer and non-shiny application, and is perfect for giving your face the protection and hydration it needs. Oil-free and with instant tanning that doesn't stain, it leaves a gradual golden colour making the effect more natural and long-lasting, as well as soothing your skin. Thanks to that, you will never feel as though you have sticky or greasy skin, even if the product is applied on wet skin.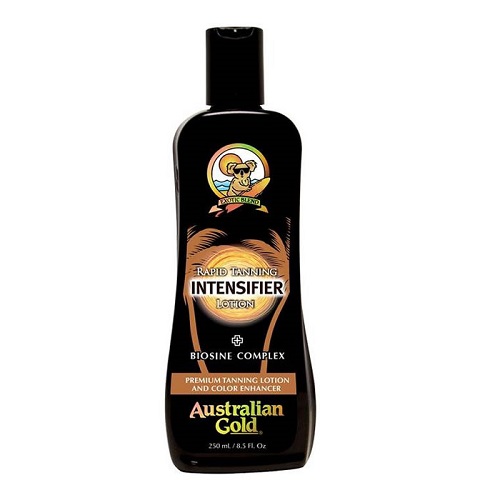 This product is a mixture of colour that helps to show off a darker tan. The ingredients with which it is formulated help to protect your skin and give you a nicer and long-lasting tan:  Biosine complex, olive oil, Australian tea tree oil, liposome technology, vitamin B5, aloe vera and vitamin E.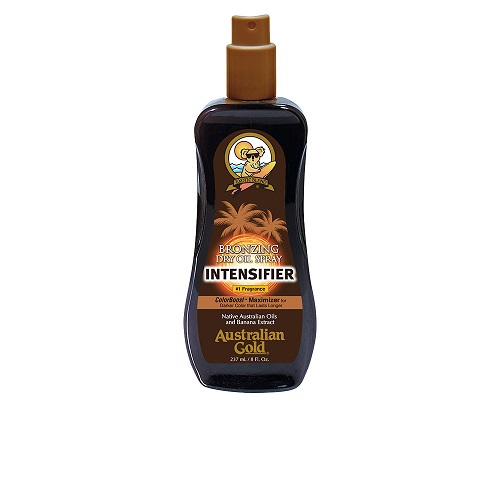 This is an oil to be used when going on the beach and it does not contain any SPF protection, but it gives you a long-lasting tan. It is presented as a dry spray, and therefore doesn't leave your skin shiny or greasy. With a texture similar to that of a gel, it can be put on easily and has a nice sweet smell to it. It is formulated with carrot seeds, banana extract and aloe vera, and it conditions the skin helping to intensify the colour.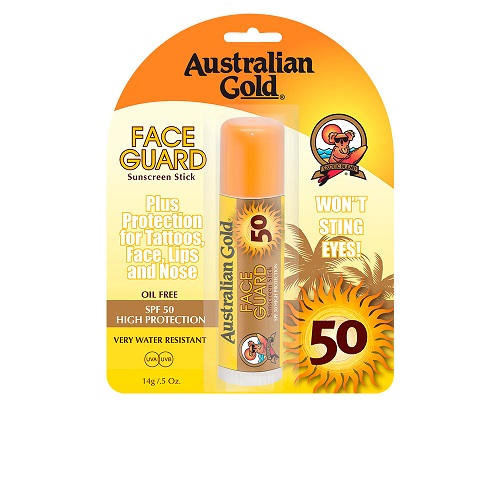 This product is made with offering your face the best protection possible in mind, especially for sensitive skin as it has SPF50 protection. Perfect to combat the effects of the sun, wind, water and transpiration, it is presented in a very practical format, a stick that can be applied without leaving whiteness on your face. On top of that, it is also oil-free, which means that you won't be left with a greasy effect.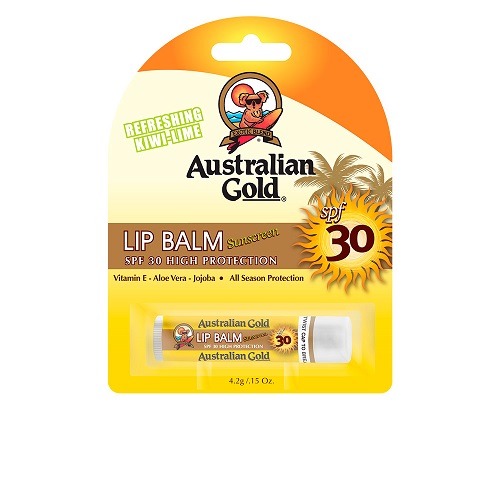 This lip balm leaves your lips soft and hydrated, protecting them from the dangerous effects of the sun. With SPF30, its irresistible lime and kiwi aroma gives you a very refreshing feeling. This product is perfect to be used for all outdoor activities, both by the sea and inland.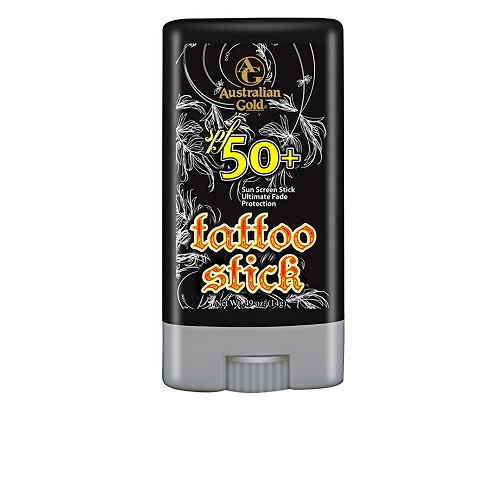 This is a high protection sun cream formulated to protect tattoos, helping them to last longer and maintaining their original colour for longer, as well as giving your skin intense hydration. This way, you'll be able to enjoy summer, the sun, sea and all outdoor activities without having to worry about anything. Don't you think that your tattoo deserves to be looked after, allowing you to show it in its best light?