In summer we all take advantage of the good weather to go to the beach and pool with family and friends. Although we are all aware of the importance of protecting our skin from the sun's rays, somehow our hair is frequently overlooked.  Hair also suffers after a couple of days of exposure to the sun, chlorine and sea salt, which leaves your hair scraggy, frizzy, decoloured and lifeless.
Because of this, it is important that we look after our hair, protecting it and replenishing the needed hydration, so that it's soft, radiant and healthy. Your hair has a direct impact on your confidence, and having pretty and radiant hair is one of the best ways to feel beautiful and happy with yourself.  Although there are many hair care products out there, we are here to tell you about the best brands available that will protect and hydrate your hair after spending time in the sun. All of these products are available here at BeautyTheShop!
Aveda offers a wide range of conditioners, masks, shampoos, after sun and hair protection.  
After being in the sun, you can also protect your hair with Aveda Suncare After-Sun Hair Masque, that hydrates and repairs it… and even better, it's ideal for all hair types!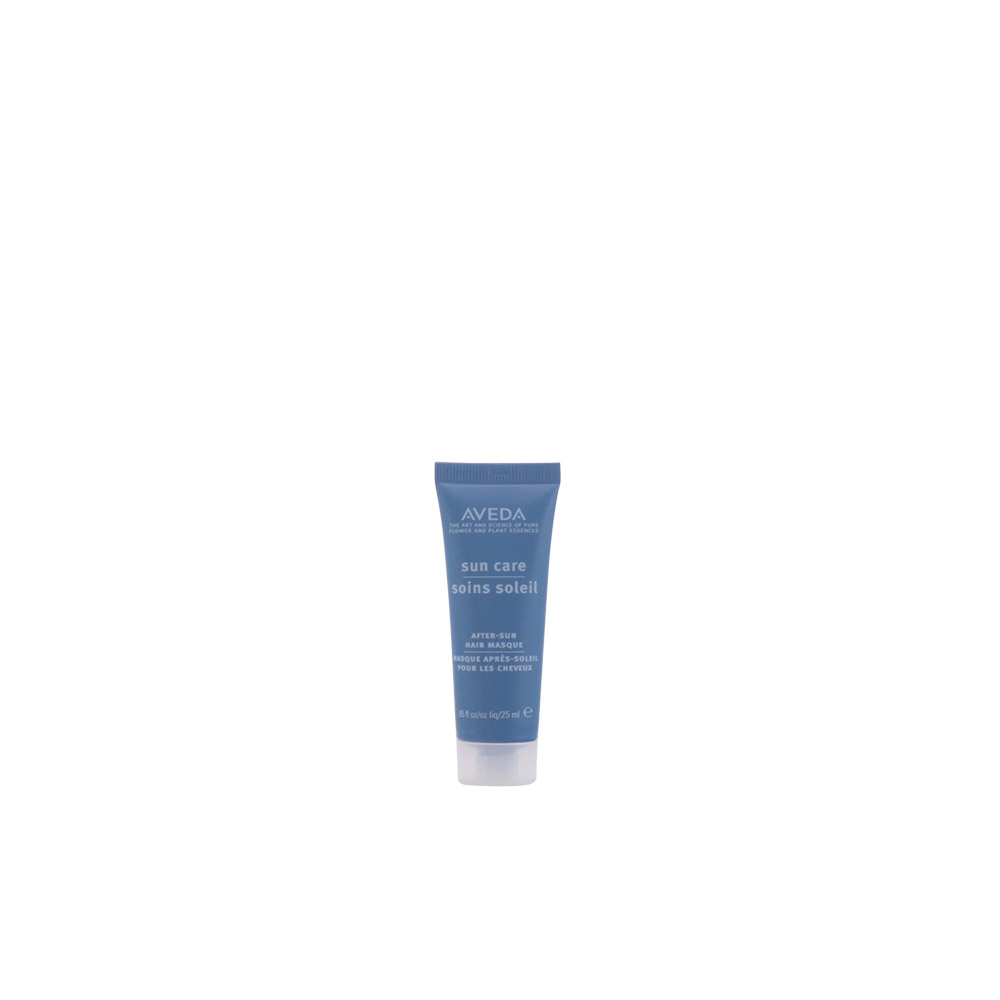 The Aveda Colour Conserve shampoo is available in two different sizes, 50ml and 250ml, and is ideal for dyed hair. It washes your hair softly and maintains your colour as if you'd just got out of the hairdressers, protecting it from the sun's rays, chlorine, salt and other external harm. To be used after the shampoo, the Avede Colour Conserve helps to seal your hair cuticle to give it a soft and shiny look whilst giving it the protection it needs.  This product is available in 50ml and 200ml.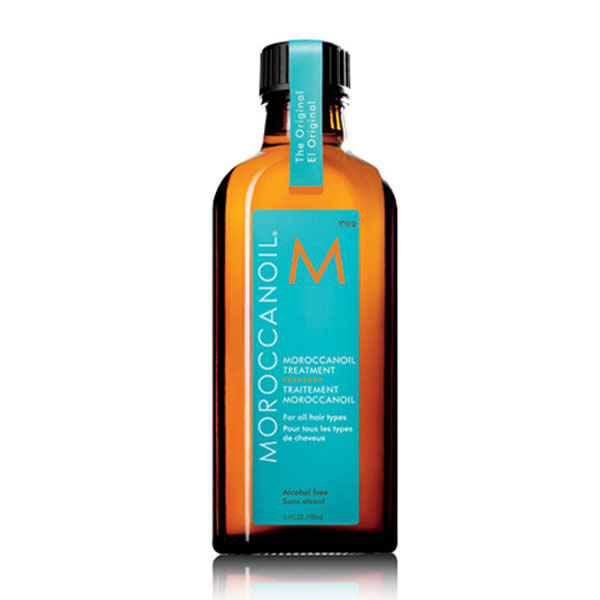 Moroccanoil is an oil treatment for all hair types that helps to nourish, repair and give back your hair's natural shine. Here at BeautyTheShop you can find it in 25ml and 100ml, the second one being ideal for the those women who love to sun bathe and spend time at the beach or pool, as it is better value for money.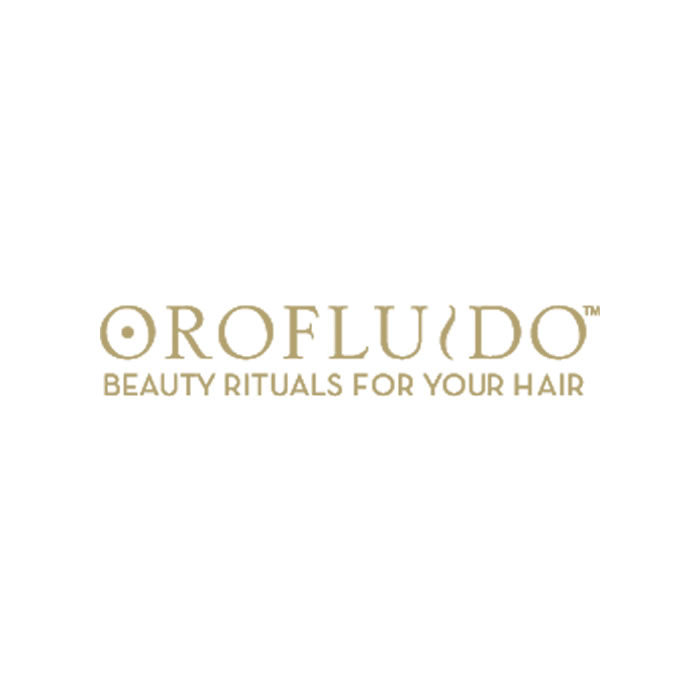 Orofluido has a wide range of shampoos, conditioners, masks and hair protectors that are great for all hair types. Their products offer pure golden shine, an extraordinary softness and a radiant finish, all with a vanilla back tone that will transport you to the world of oriental perfumes.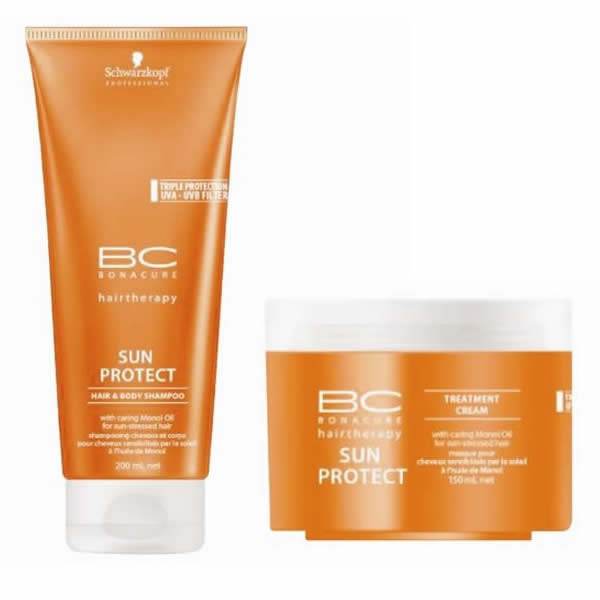 Schwarzkopf has an extensive range of hair care products that nourish your hair as well as protecting it from the sun. Shampoos, hair sprays, conditioners, creams and oils… you are guaranteed to find what you are looking for, as their products are designed both for men and women, and for all hair types.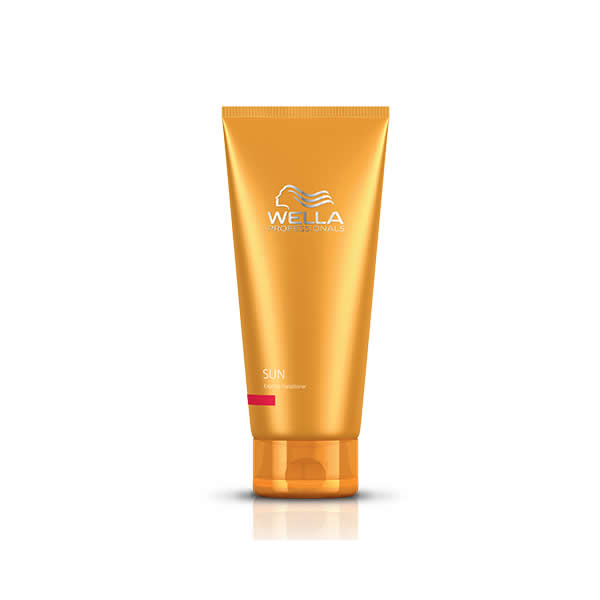 Wella also has a wide range of hair care products, both for before and after sun exposure. Conditioners, anti-frizz hairsprays, mists, heat products, serums and creams, all of their products protect you from external factors whilst giving your hair the hydration that it needs. Their products will leave you with soft hair that oozes volume, giving you a feeling of energy. Also, it eliminates the impurities caused by sun creams, chlorine from the swimming pool and sea salt.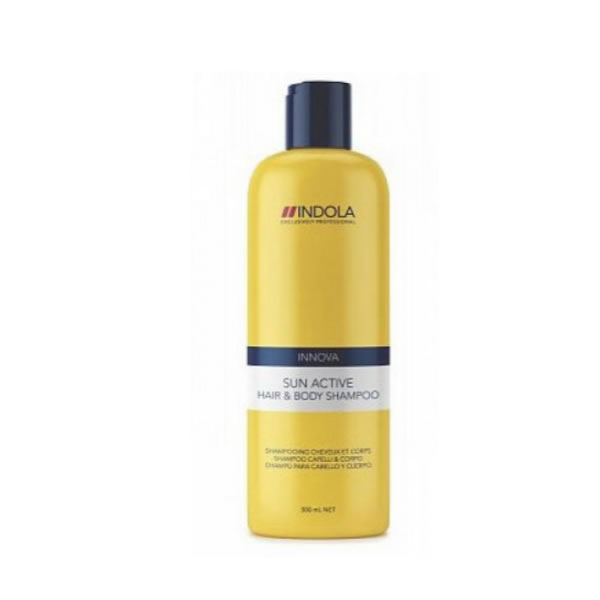 Indola has two high-quality products: Sun Active Hair and body Shampoo, which helps to refresh, relax and protect your hair from the damage caused by the sun's rays, free radicals and frizz. It is ideal to be used on a daily basis, so as to keep your hair and skin healthy throughout summer.