There are times when wearing contact lenses is pure torture. An example? At work, where you spend nearly eight hours a day in front of a computer screen, concentrating and focusing on a single point. Otherwise you have to use eye drops every hour or choose to wear glasses. However, how should you do your make-up to get the best look while wearing glasses? Should you highlight your lips, or highlight your eyes when the glasses frame and dwarf your eyes? Don't worry, we'll give you the tips you need so that your make-up is always perfect, even when wearing glasses.
Rimmed glasses
If your frames are very striking or large, you have to be very meticulous. Rimmed glasses tend to dwarf our eyes. For perfect make-up, use mascara liberally, outline and fill your eyebrows, and don't overuse eyeshadows so that such a small, defined space is not too full of color, since it already draws attention. You can use eyeliner on your eyelid, but always use a discrete stroke. If your glasses are colored, use black eyeliner. But if your frames are black or brown, you can use colored eyeliner to give a touch of personality to your look. Our must-haves:
Guerlain Eyebrow Kit / Clinique Quickliner For Eyes 07 Really Black 0.3g/ Collistar Tecnico Eye Liner Blue
Help for glasses that make your eyes look smaller or larger
Use beige eyeshadows to illuminate the lacrimal area and enhance your look while combatting the diminishing effect that glasses have on your eyes. Use a matte tone to give shape and expression to the eye socket. This will enhance your look. It's important that you use mascara and that you outline and fill your eyebrows to diminish any asymmetry. Get yourself:
Clarins Ombre Matte 01 Nude Beige Fall 2014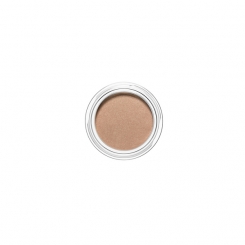 If your glasses make your eyes look bigger, we recommend that you use the "tightlining" technique, where you use a waterproof pencil eyeliner and color the lacrimal area to contour your eyes. If you use eyeshadow, it's best if they are well-blended and are matte tones, in order to give depth to your look. Our recommendations are:
Estee Lauder Double Wear Automatic Pencil / Diorshow Pro Liner Waterproof 272 Blue
Painted lips
Give intensity to your lips. Experiment with dark colors, vampire-red, or bubblegum pink this spring. Emphasize matte colors while marking your eyes so that your lips take center stage. This way, the facial balance will make your make-up a success.
Dior Addict Lipstick 579 Must Have / Shiseido Lacquer Rouge Rd501
Now you know that glasses and make-up are not at odds. Glasses have gone from being a necessity to a fashion accessory that defines the personality of the wearer. Wear your glasses in style and incorporate them into your everyday look. Have a great week, fashionistas.