Blue, green, brown … What color are your eyes? We offer a simple guide for discovering the colors that best complement your eye color. What are you waiting for? Learn how to get the most out of your eyes!
Blue eyes
If your eyes are blue, you know that even clothes and the accessories you wear can help maximize your look. Imagine what can happen with a great eye shadow! To highlight the blue color in your eyes, it's recommended that you choose soft colors that don't darken or overshadow that marvelous color that you have. Also remember that, depending on the shape of your eyes, you should use a touch of eyeliner on your upper eyelid so that your eyes appear larger.

Which eyeshadow colors look best with blue eyes? Earth tones, greys (grey-brown, slate grey, silver), purples, violets, smoky neutrals, pinks, turquoises, smoky blues.
If you have blue eyes, we recommend that you use eyeshadows like these …
Clinique All About Shadow Quad 11 Galaxy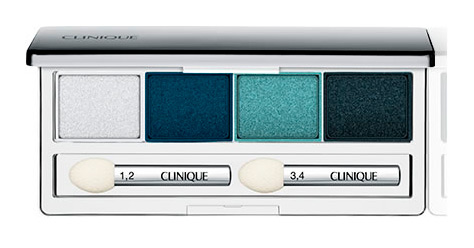 Also check out these two eyeshadows from the prestigious brand Clarins, from the collection Ombré Iridescente:
02 Aquatic Green (turquoise) / 03 Aquatic Grey (grey)
Green eyes
The trick for making the most of your green eyes is to follow the rule of "less is more" for your trademark look. Don't overload your eyes, let your eyes themselves be the stars. Use soft shadows, with smoky neutrals and with colors that help to highlight the green in your eyes. You'll attract all the attention!

Which eyeshadow colors are best for green eyes? Brown colors (coffee brown, warm brown, pinks, plum, grey-brown, gold, khaki, smoky neutrals.
Physicians Formula Shimmer Strips Eye Shadow And Liner Nude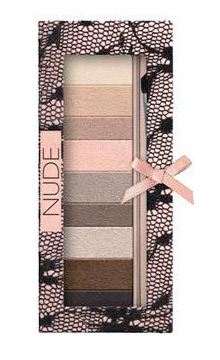 Also try the Chubby Stick collection by Clinique, a bar of eyeshadows that allows you to choose exactly the colors that you prefer …
09 Lavish Lilac (plum) / 07 Pink Plenty (warm pink)
Brown eyes
Brown eyes are the most versatile in terms of eyeshadow colors, because practically all colors work well and easily combine with brown eyes … whether they are dark or light. You will succeed whether you opt for Earth tones, blues, blacks ... or even bolder colors like gold or bronze. Take advantage of this luck and play around, experiment, be bold!

Which eye colors look best with brown eyes? Practically all colors: greens, pinks, smoky blues, champagne, intense greys, plum, purple, Earth tones, metallic tones (gold, copper and bronze).
Clinique All About Shadow Quad 06 Pink Chocolate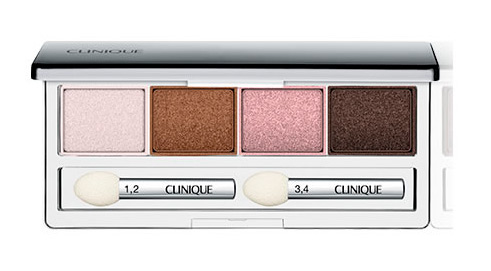 Shiseido Luminizing Satin Eyecolor Eyeshadow Trio Pk403 Boudoir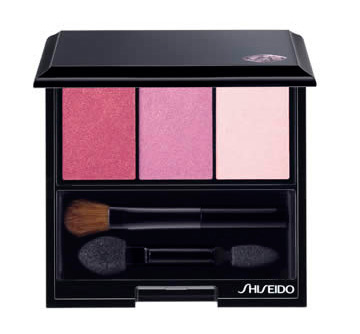 And you? Do you have a secret for bringing out your eye color? Tell us!
Look forward to more advice and new products, and have a great week!