With over 40 years of experience making sun creams, Lancaster is one of the most renowned brands on the market when it comes to skin protection. They offer products that work well, have powerful sun filters, making them photostable and they are all enhanced with a fragrance that will instantly make you think of summer.  This is a brand that is constantly innovating and is always searching for new ways to offer us the best skin protection possible. For this reason, every year you are bound to see many people on the beach with a bottle of Lancaster sun cream stowed away in their bag. That is why we wanted to show you the different products and ranges they have to offer, all of them available here at BeautyTheShop.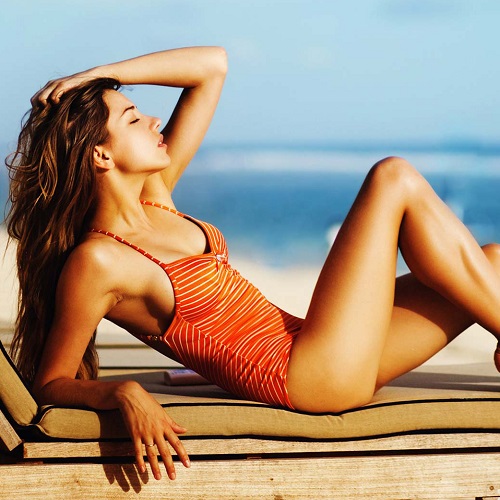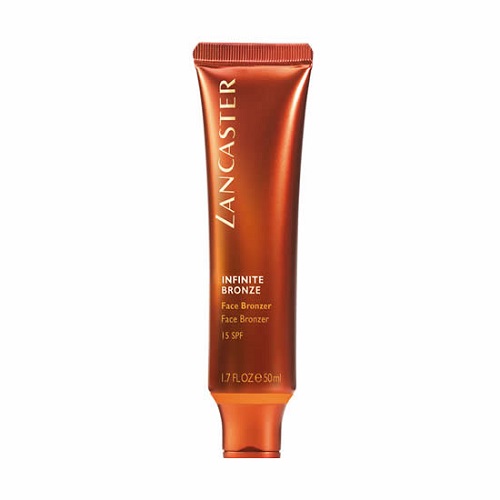 The Lancaster Infinite Face Bronzer is sun protection that also works as a make-up, covering all your face's imperfections and giving it a radiant look. We can find it in two different tones: one slightly darker and the other a more natural colour. Containing SPF 6 and 15, they offer light yet powerful protection to keep you safe from the sun's rays (without having to compromise on your tan).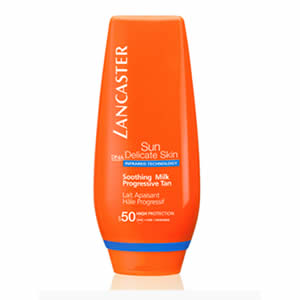 This is a body sun protection with a cream texture that protects your skin from the damage caused by the sun. A delicate emulsion that gives you a healthy looking tan as well as improving your skin's firmness and elasticity, the Lancaster Soothing Milk is perfect for sensitive skin, as it contains SPF 50.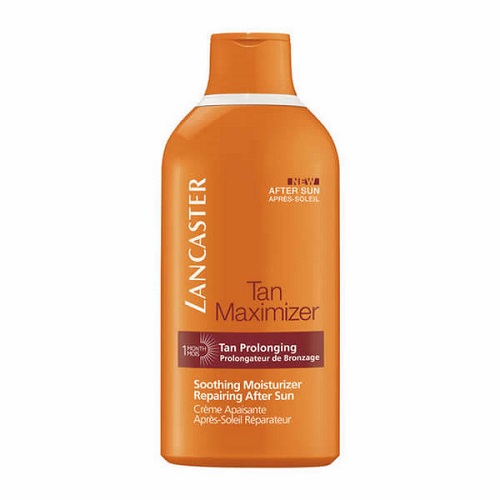 The Lancaster Tan Maximizer range is the only repairing after sun that prolongs and improves your tan, up to a month after catching the rays. Made with a formula that hydrates and nourishes your skin to help it regain its composure and prevent peeling. The best way to get soft, velvety and revitalized skin after a day at the pool or beach, this product comes in three unique textures that offer marvellous sensations: Soothing Cream, Beautifying Oil and Cooling Mist.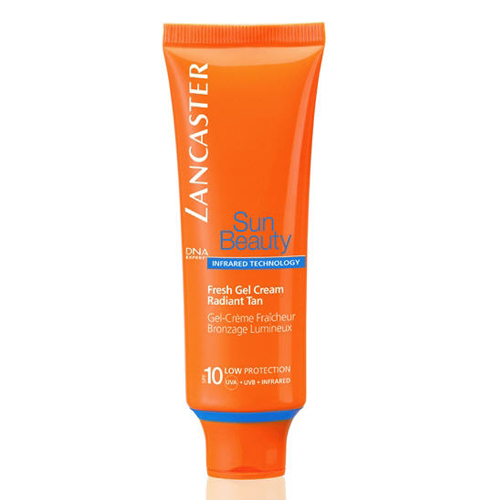 Sun Beauty offers different textures and levels of protection, starting at SPF 10 and the highest being SPF 50, and is guaranteed to give you a radiant, golden, safe and long-lasting tan. This way, you can enjoy the tan that best suits your skin type and needs. Made with an innovative technology called Full Light that acts against sun rays, offering you complete protection.  Let's you enjoy your tan and the sun, with more glamour than ever.

 With age, skin doesn't tan as easily. Dark blotches and wrinkles are just a few of the problems, your tone becomes uneven and your skin is more sensitive and reactive to the sun. The Sun Control line offers the best protection both for your face and your body, and is the most powerful anti-ageing range made by Lancaster. It is a very complete protection for even the most demanding skins that, on top of the above mentioned, gives you a wonderful tan. With anti-blotches and anti-redness, this range has an innovative approach against sun rays that allows you to be exposed to the sun in a controlled manner and, even better, gives you a level and radiant tan.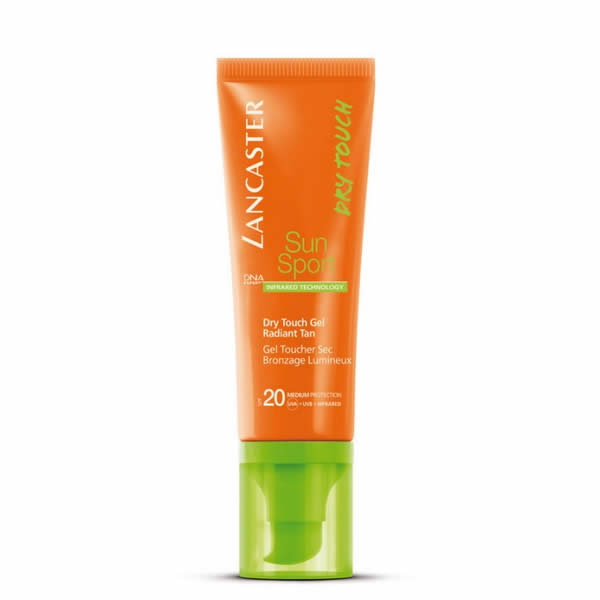 This product is great for protecting your skin when you're out and about. Its invisible mist makes it the only cream out there that can be applied directly on wet skin. With a wide spectrum of protection against UVA and UVB rays, it will help to protect your skin and DNA from the damage that can be caused by the sun.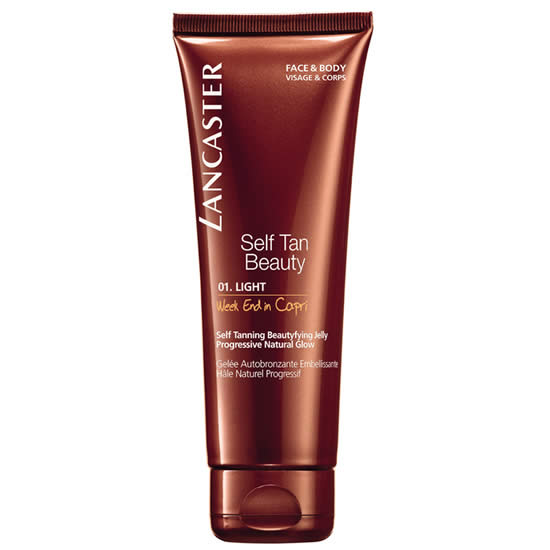 A self-tanning shower cream that can be put on in under a minute, the Lancaster Self Tan puts you in control of your color and helps you to develop the tan that you want, thanks to its exclusive Tan Color Adapt technology.  After just a few days, you will begin to notice how your skin will have a natural even golden glow, without orange marks, letting you show off your tan almost instantly. You can choose between a light and an intense summer holiday tan, picking either medium or intense. The Self Tan will give you a natural looking and even tan… always.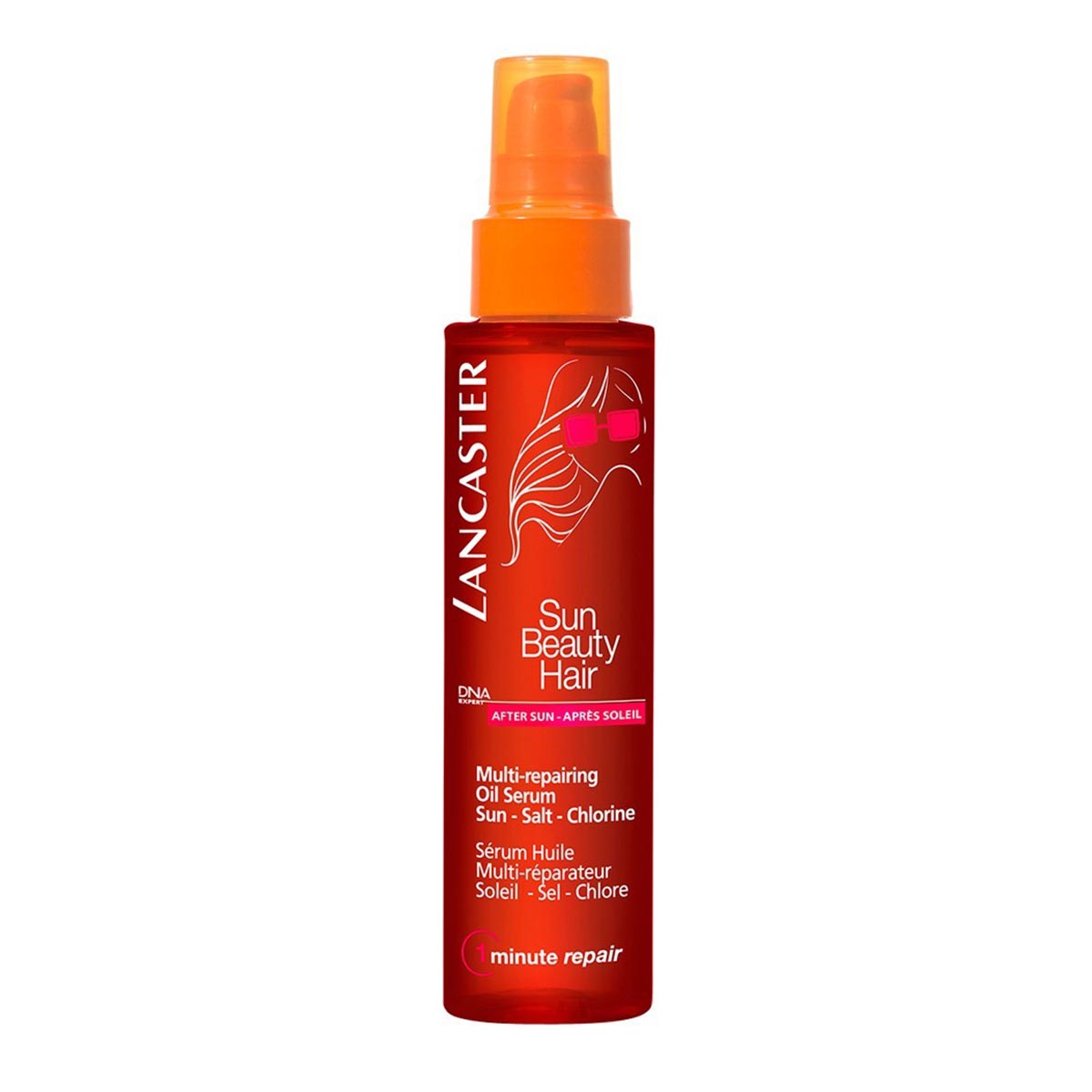 Sun Beauty Hair is a hair protect that stops your hair from drying out, getting tangled, burning and looking off after a day out at the swimming pool or beach. Look after your hair when exposed to the sun, so that you can show it at its best during the summer months. It doesn't matter if it's straight, wavy or curly, you can make sure your skin is protected during sun exposure, and it helps to repair it for weeks after, nourishing it and giving instant relief.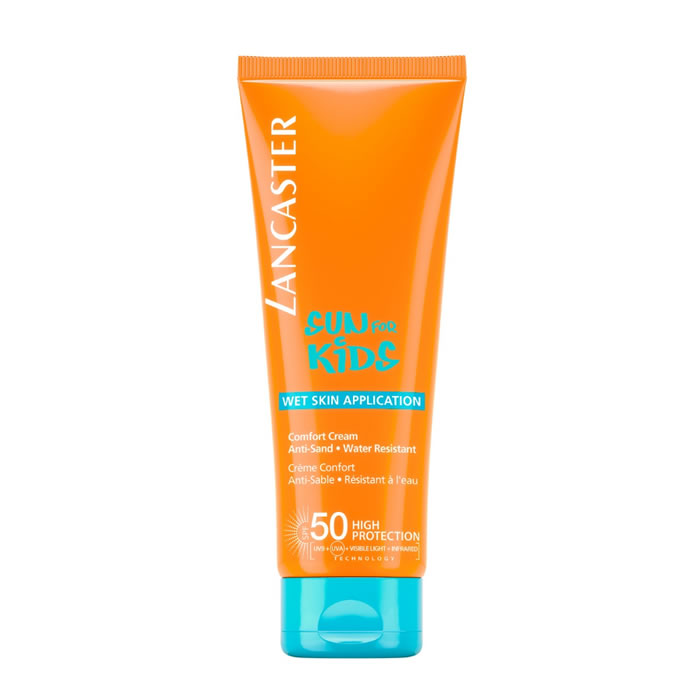 Children's skin is very sensitive to the sun. Sun for Kids helps to prevent burns, dehydration and sunstroke. A very safe protection that helps the body to synthesize vitamin D, essential for organic bone development and growth, Sun for kids is water and sand resistant,  and can be used on both wet and dry skin without leaving remains. All of this with making parents life easier in mind!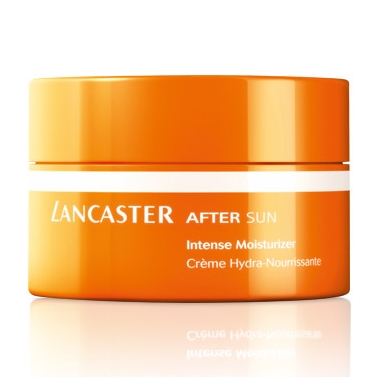 A hydrating body cream ideal for after soaking up the sun, the after Sun Intense Moisturizer acts against damage, hydrating your skin and helping to prevent peeling by offering a great feeling of comfort and calming. This is the best way to enhance your skin and nourish it, so that you are free to make the most of it.