Today we are introducing you to a luxurious combination. The cosmetic Company Collistar and the Fiat brand of automobiles are teaming up for an Italian tribute collection that combines the colors of summer and the passion of both companies.
On one side is Fiat and on the other Collistar, and together they are the Ti Amo 500 Italia collection. It's a declaration of love that is full of color. The limited edition includes mascara, eye shadow, lip glass, eye liner, blush and nail polish.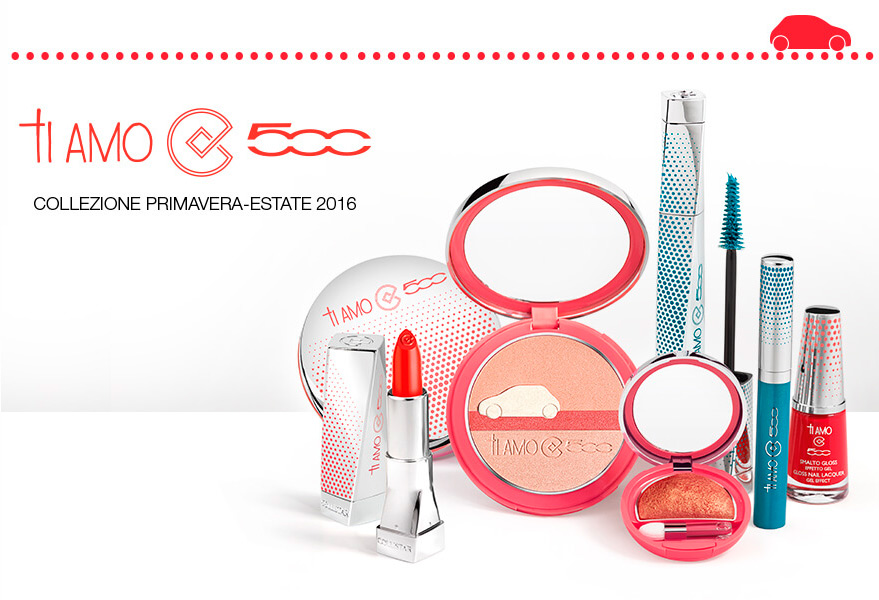 At BeautyTheShop, we wanted to take this opportunity to inspire you and help you dress up your nails in the colors of summer.
The colors of summer on your nails
Nail art, which is the technique of painting your nails with incredible shapes and designs, is more fashionable than ever before. And at BeautyTheShop we couldn't love them more. With nail art you can unleash your ingenuity, creativity, skill and originality. It can initially seem like it's impossible to do on your own at home, but we assure you that if you start with simple shapes, little by little you will learn the techniques and tricks that will allow you to master nail art.
Today we will show you four ideas for four colors, those of the new nail polishes in Collistar's Ti Amo Italia 500 collection. With a little inspiration and the tips that we'll teach you, soon you'll have enviable nails without having to leave the house.
Coral
Coral is one of the trending colors this spring/summer. It's especially flattering on tan skin, and mixes well with a large variety of colors. In this instance we will show you a daring and groundbreaking nail art design. It may seem complicated at first glance, but if you stop to look you will see that there are only three layers of colors.
First, we will completely paint the nails in a silver color. We'll let them dry well and then apply the second layer. Between this layer and the last layer, we should place an adhesive strip that delineates the area we want to paint. If you apply it correctly, later it will be very easy to apply the nail varnish and the result will be correct. Remember to let each layer dry completely in order to avoid the colors running together, and in order to make them last longer.
Collistar Gloss Enamel Gel Effect 662 Coral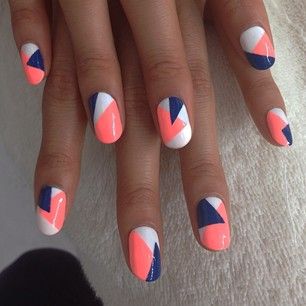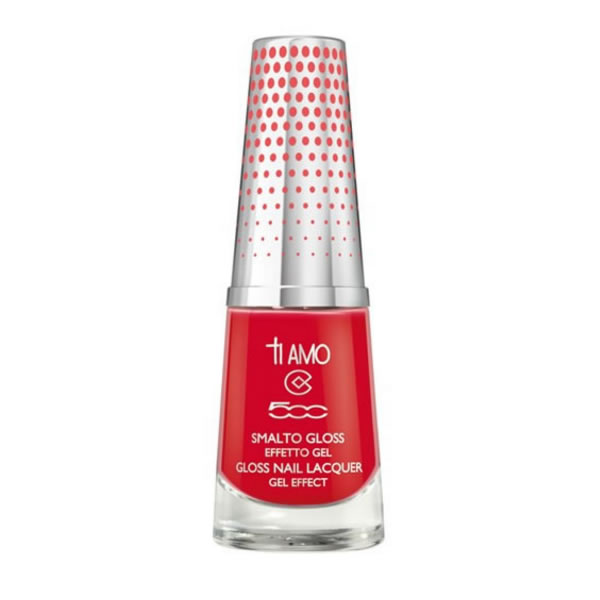 Fuchsia
Fans of fuchsia are in luck, because it is making a strong arrival this spring / summer. The color itself is strong enough to triumph on its own, but this idea seems the coolest to us.
Our advice is that you paint your nails completely in a grey color and let them dry thoroughly. Once that layer is totally dry, apply a circular adhesive strip to the nail and apply Collistar's fuchsia nail polish. Once the second layer is dry, your nails will look incredible.
Collistar Gloss Nail Polish Chrome 661 Fuchsia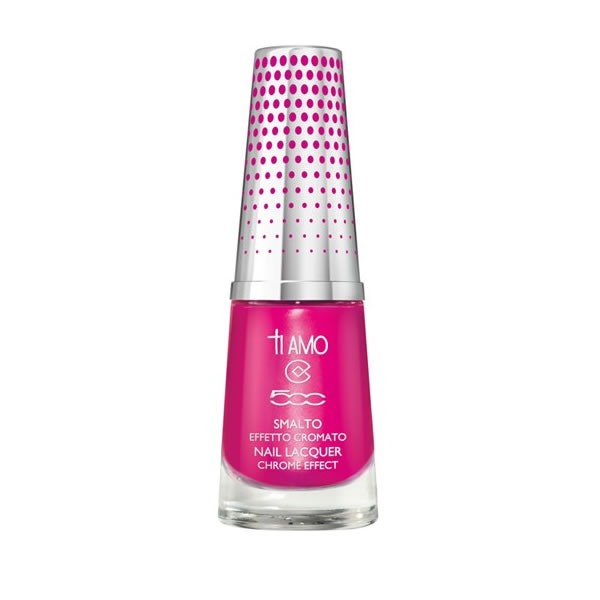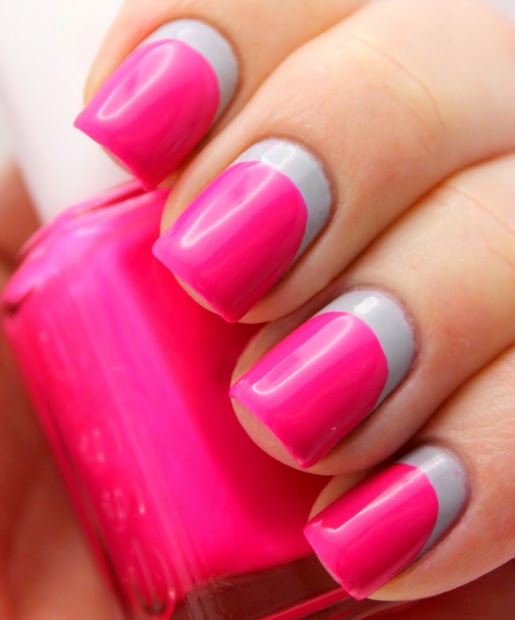 Green-blue
Collistar's green-blue polish is one of the company's most daring ventures. It is an indeterminate color straddling the line between blue and green that will show off your originality.  
Take a risk and combine this green-blue with a black nail polish. This result is easy to achieve with a very steady hand or using adhesive strips. You can also use a finite brush to make fine black lines. Oh! And remember to let the first layer of your green-blue Collistar nails dry well.
Collistar Gloss Nail Polish Gel Effect 660 Green Blue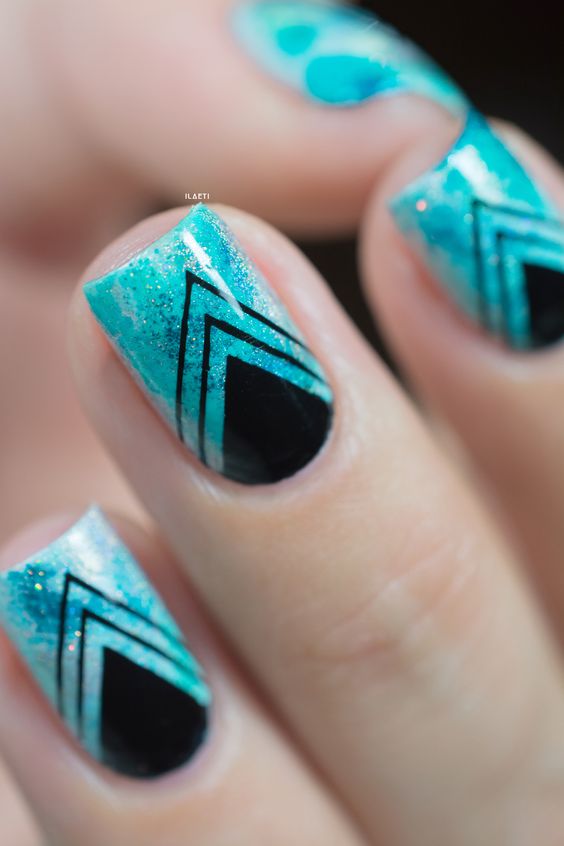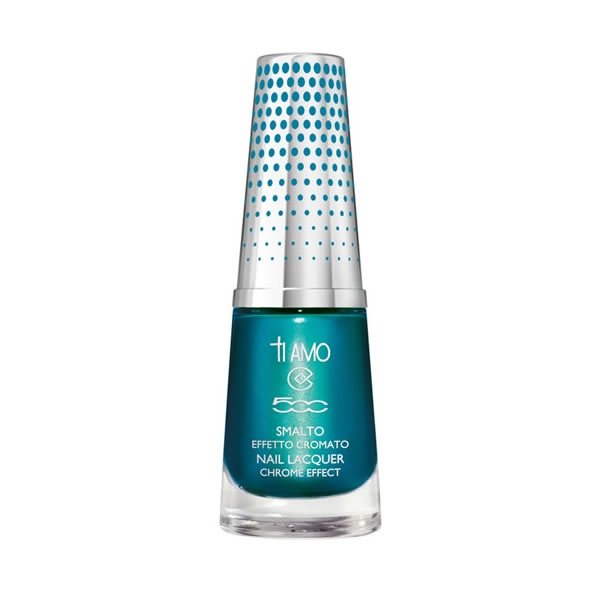 Gold
Collistar once again has given a touch of glamor to its collection inspired by the boot country. The gold nail polish is one of the most versatile, since it's perfect if you paint the full nail for a night of partying or if you add little details for a simple French manicure.
In this instance we have found an option that we think looks the most chic. It is a new take on the traditional French manicure, substituting the color White on the tip of the nail for the color gold from Collistar's new collection. The result is elegant and sophisticated.
Tip: If you do not have a steady enough hand to paint the gold line completely straight, place an adhesive strip on the nail. It will help you get the perfect result.
Collistar Gloss Nail Polish Gel Effect 659 Gold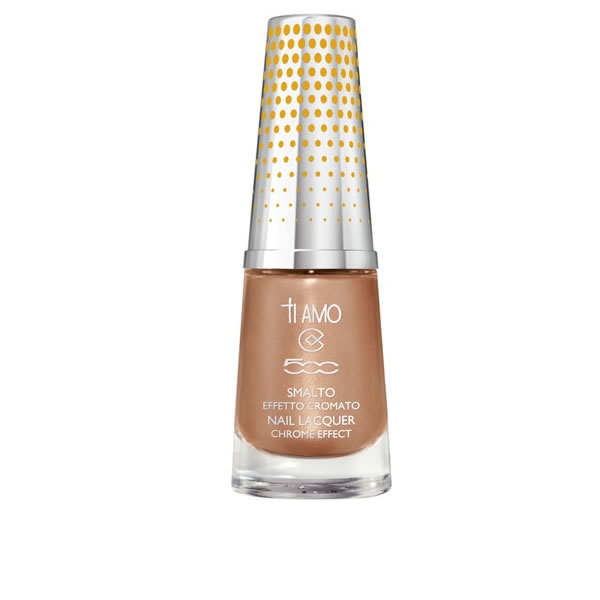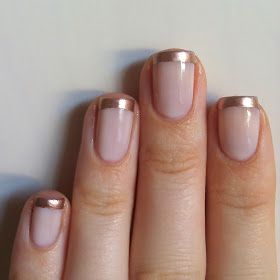 In addition to these four ideas, we have an idea that we love more than any other: the combination of fuchsia and gold! The result is so chic and so perfect for spring. Don't you agree?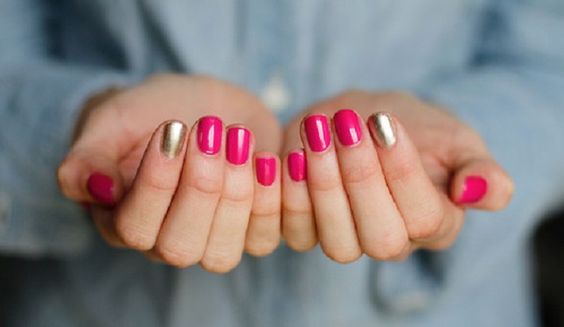 Don't forget to visit the blog for the latest nail trends. Don't miss it!
Have a great week, ladies!