Do you dream of having the same look that the celebrities wear on the red carpet? At BeautyTheShop, we're going to give you key tips for achieving perfect smoky eyes. Don't miss out, and take note!
You only need four specific products and a little bit of patience. With these simple steps, you will have the eyes of your dreams in no time. Perhaps the first few times you try it won't be perfect, but you'll get there with practice. The key is to keep trying.
Step by step
Once you have applied the primer and foundation to your face in a uniform manner, you are ready to do your eyes. First, apply the lightest color from your shadow palette to your upper eyelid.
Then, apply the lightest gray color in the socket line, with smooth strokes, moving toward the outside of the eyelid (as seen in the picture). We recommend using a brush to give depth to the eyes and for a more intense effect.

Image source: Lulus.com Fashion Blog
The third and final shadow, the darkest color, is carefully applied so as to avoid interfering with the area of the eyelid that we don't want to darken. One of the most-used techniques is to put a tea spoon over the area of the eye that you don't want to apply makeup to. That part will stay covered and the makeup will stay intact. The black eyeshadow is applied on the outer edge of the eye and is blended with the light gray using the brush.
Now it's time for the eyeliner. If your hands shake, we recommend supporting your arm on a surface when it's time for this step. With the eyeliner pencil, draw a line on the lower eyelid, just below the eyelashes. The thickness of the line can be wide or thin, depending on your preferences. What this step achieves is a larger-looking eye.
If you are among those who like to apply makeup to the inside of the lower eyelid (commonly known as the waterline), this is the time to do so. Be careful to use an eyeliner made especially for this use in order to avoid the dreaded "panda effect."
Finally, apply mascara to your eyelashes, both top and bottom. Be sure to apply it uniformly and to avoid clumps.
With these simple steps, you can achieve a piercing look. What are you waiting for? Do it yourself with the right products, and you can have the smoky eyes that you want.
We recommend...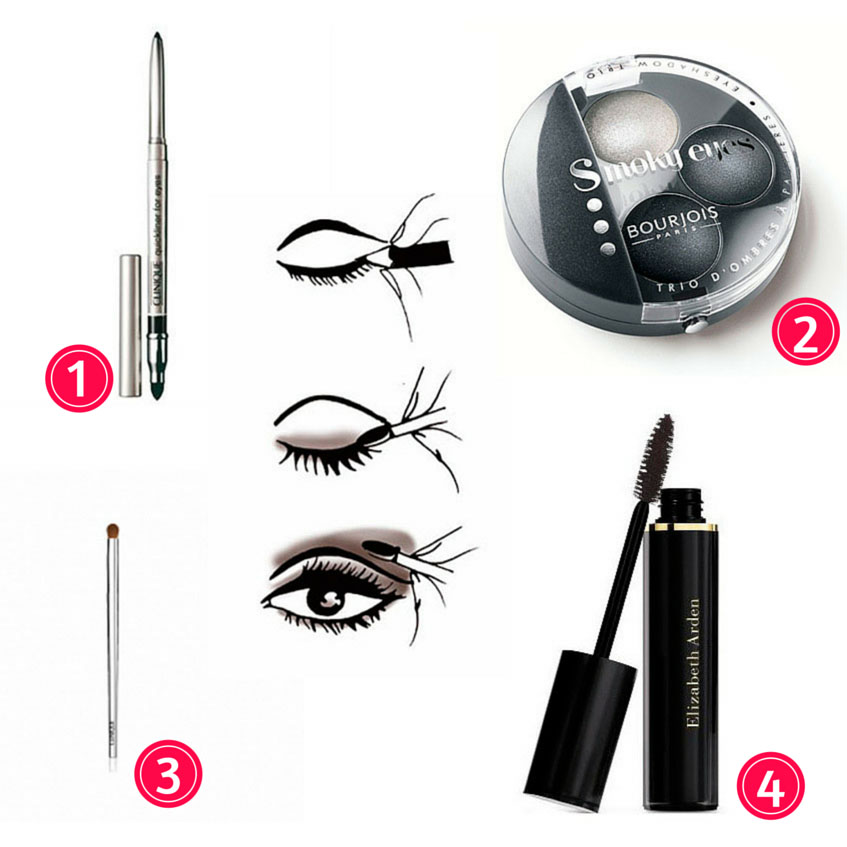 With these simple steps and our recommended products, you will have intense eyes worthy of any red carpet. Guaranteed! Try it and you'll see that it's not as complicated as it seems and it's worth it, especially for a party or special occasion.
Have a great week!