If there is a makeup trend that we have all heard about throughout 2016 it is  contouring, an innovative technique that helps to reshape and define facial features, and enhance the natural beauty of women. Through the play of light and shadows, surprising contrasts are achieved that sculpt your features gently and accentuate your shape.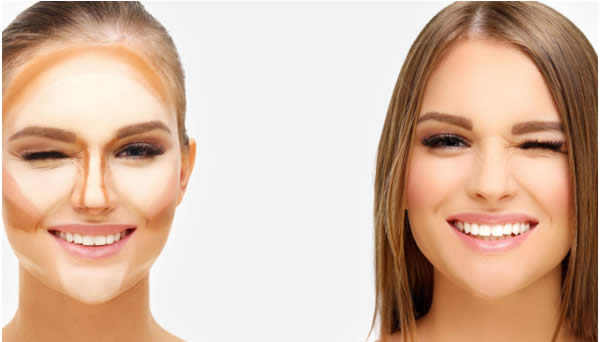 To achieve that, there is nothing better than the new spring makeup by Clarins. It helps us perform a very simple contouring session, which will give us results that last much longer. A makeup that perfectly combines with the treatment and that remodels as well as enhances with amazing ease your most beautiful features.
Structure begins with treatment
!  Baume Beauté Eclair to eliminate the tired effect. This "express" balm helps to instantly attenuate the signs of fatigue, to restore luminosity and redefine your features. 
!  Lift-Affine Visage, ideal for oval faces. It tenses, smoothes and tightens facial contours, reshaping your factions to achieve a global restructuring effect day after day.
Clarins' spring makeup includes a natural bristle brush that fits perfectly with your face's contours, which allows to spread the powder with great ease in those areas on which you apply. Thanks to this, you get a professional makeup effect.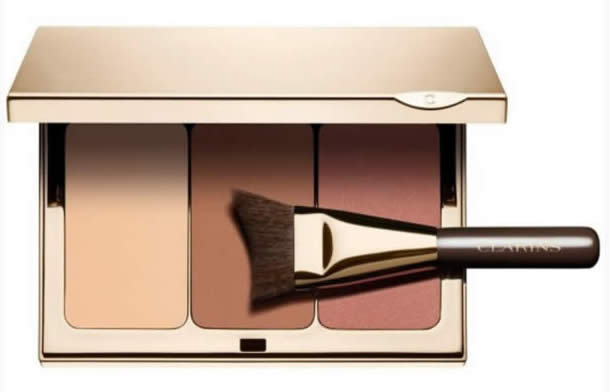 Clarins' new spring makeup includes a matte illuminator to provide volume and lightness to your face, a shading powder to highlight and a fresh blush that gives your face a better look. It is also very easy to use, very intuitive and with today's women in mind. Simple even for those who are not familiar with the technique.
Stylo 4 coleurs: There is nothing simpler!

 Clarins has been inspired by the legendary automatic 4-color ballpoint pen that we all used during our childhood to renew its traditional makeup palette. In this way, it is not only more practical, but also more fun. In addition, the great advantage is that it serves for both eyes and lips, so it is ideal to carry in your bag, anywhere and everywhere you go. It contains an intense black mine for a structured look, an indigo blue tone to enhance the color of your eyes, a chocolate tone to provide warmth and a universal nude tone for refining and reshaping lips without being noticed. In the case of chocolate tone not only can it be used to frame the eye contour, but also to intensify and structure your eyebrows. It can also be used to paint natural freckles that are so fashionable.
Palete 4 Couleurs: perfect smoky eyes
This palette includes a gradient of three shades in smoky tones and a touch of iridescent white that provides brightness to your eyelids. If you are looking for a delicate finish, you should use it dry, but if you prefer greater intensity, it should be used wet.
Iridescent Ombre: a touch of luminosity
This product is presented in a different texture, a mixture of cream and powder, and it can be easily diffused by your finger to light up your look giving it a boost of silver.
Be Long Mascara: more structured tabs

The new formula has an intense black color that helps to enhance your eyelashes and get them to lengthen in a surprising way. Its composition of carnauba wax, matriquina and panthenol actually lengthens them day after day. If used daily, it is possible to increase in length to 1.1mm in just one month.
Sourcils Pro Kit: Eyebrow Architecture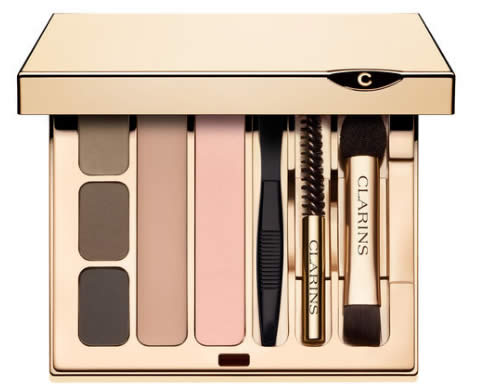 To really structure our face, we can't forget our eyebrows; that's the final touch to frame our features. The palette that is included in Spring makeup by Clarins is very easy to use and has three different tones that can be applied alone or combined to achieve a colour that completely suits you. The advantage is that these three eyebrow makeups can also be used as eye shadow.
In addition, pink powders are included provides luminosity for your eyelids, a transparent eyebrow wax, a brush, a double applicator and mini hair tweezers.
Joli Rouge Brillant: a more striking color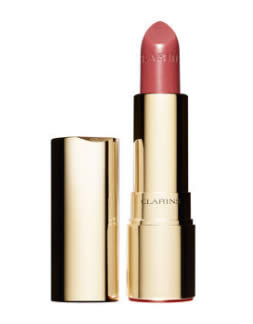 Clarins has reinvented brightness in a very subtle way and given a new dimension to colour. The secret is a very precise dosage of very fine nacres and the Shine Booster + Complex that increases the reflection of light on your lips. All of this gives us vibrant color and a radiant glow. Furthermore, its formula based on mango oil, salicornia bio moisturizing and softening pro-ceramides, provides hydration, comfort and a long lasting effect for 6 hours.