Showing off your tan all year long is the dream of many, but the truth is that—until now—it's been difficult to get a tan that lasts longer than about the month of October.
We said "until now" because we're about to show you the three tricks you need to know in order to prolong your tan. Take note!
First step: exfoliate
Preparing the skin for tanning is crucial so that it will be longer lasting. Exfoliation of the skin should be one of your beauty secrets throughout the year, because it helps to clean deeply and remove dead skin cells. But the truth is that many of us skip over this step. So that we don't forget it any longer, L'Occitane offers this toning skin exfoliator with 100% natural fragrance. The exfoliator includes sugar crystals that reinvigorate and exfoliate dead skin cells all over your body.
Toning body exfoliator L'Occitane Aromachologie (250g)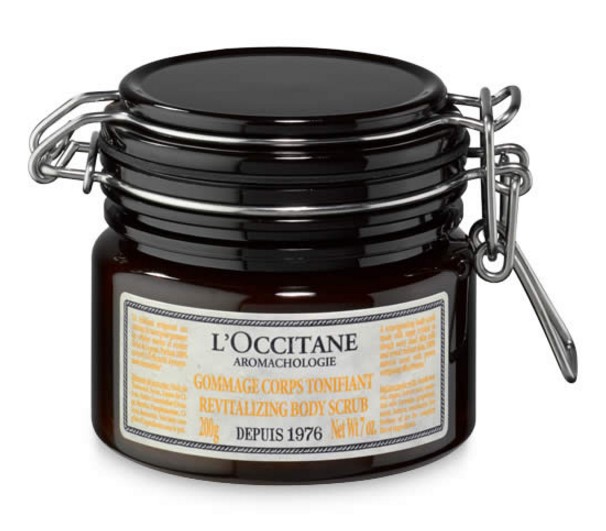 Sun protection with tanning intensifier
Did you know that you can protect your skin from the sun's rays while simultaneously intensifying your tan? It is possible, and your skin will thank you for the powerful moisturizer in these products.
Guerlain has a hydrating sun protection for your face and body, Terracotta Sun Protect SPF30. As usual, Guerlain offers a revolutionary product that, in this case, protects you from the sun while simultaneously helping to deeply moisturize your skin and intensify your tan. It prevents the premature aging of your skin thanks to its medium-high sun protection, helps you tan in less time, and also makes your tan last longer. Raise your hand if you want to try it today!
Piz Buin also offers Tan & Protect, an intensifying lotion that protects you from the sun thanks to an SPF of 30. It is highly recommended, since it deeply moisturizes your skin and prevents peeling. It also intensifies your tan, making it last longer.
Guerlain Terracotta Sun Protect/ Piz Buin Tan & Protect SPF30
After sun
If you normally use after sun (which is highly recommended), you know how its moisturizing power achieves much more than any other lotion. Today we'd like to show you three products that, in addition to intensely hydrating and supporting calm, fresh skin, also help you prolong your tan.
The first one is Lancaster's tanning maximizer spray, with an instant refreshing effect on your body. It forms part of Lancaster's Tan Maximizer line, and since it's a spray, it's practical and easy to use. Highly recommended!
Sisley offers an exclusive tan prolonger that deeply moisturizes your skin and gives a delicious calming effect. It's called Sisley Super Soin for after sun, and anyone who has tried it was surely left with smooth and radiant skin, and also noticed that their tan lasted a longer time.
Last but not least, Clarin's rehydrating self-tanning balm for after sun, an unconventional after sun that hydrates and nourishes, as well as gives you an extra tan. Don't worry, the effect is very natural.
Lancaster Tan Maximizer/ Sisley Super Soin/ Clarins After Sun Self-Tanner
Beauty tip: imagine coming home after a day at the beach, taking a refreshing shower and going to the refrigerator for your favorite after sun. It's one of the most refreshing tricks we know for the summer: keep your after sun in the fridge. Try it! We assure you that you'll love its doubly calming action: hydrating and refreshing.
And remember! If you want to have a tan all year long, Terracotta's bronzing powders are the perfect way to do so. They offer a natural tan with a light golden touch that you'll love forever. Discover their new 2016 edition with a beautiful wooden box. True love!
Terrracotta DUO bronzing powders, by Guerlain (2016 edition)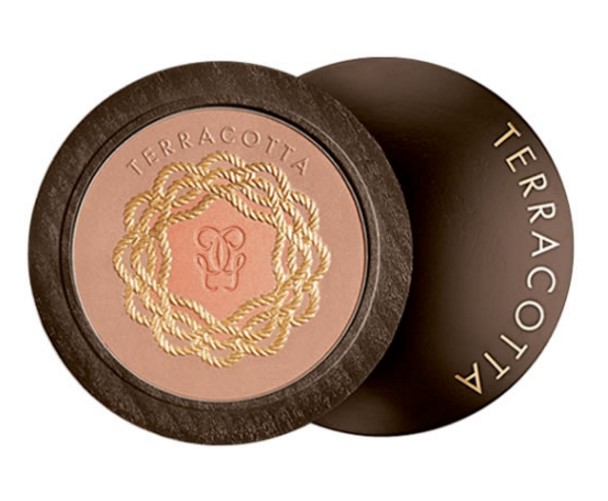 And you? What tricks do you have for getting a longer lasting tan? Tell us, we'd love to learn new tricks for being beautiful and staying tan all year round!
Have a great week!