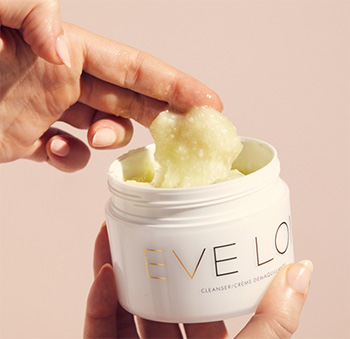 It is considered by Vogue magazine the best cleanser in the world since its creation in the year 1986.A beauty staple for many celebrities such as Gwyneth Paltrow and Siena Miller.
Eve lom believes in "holistic beauty" or a sense of balance, nutrition and care. To get a beautiful and healthy complexion, you have to start with a clean and exfoliated skin. This cleanser stimulates blood circulation leaving the skin soft, velvety, decongested and hydrated.
It is a multifunction product: halfway between an exfoliant, moisturizer and cleanser. Among its ingredients are essential oils such as eucalyptus that is antiseptic, chamomile with soothing properties; clove that is a decongestant, and hop that helps to reaffirm and laurel.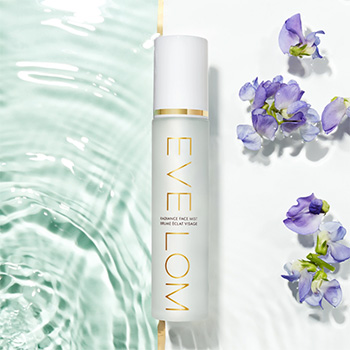 It is more than a simple mist. I contains Magnesium, zinc and copper complex, all of them prevent skin aging and protect from oxidative stress.
Among some of its ingredients we highlight the extract of wild indigo that soothes the skin and reduces the visible signs of stress or, The microalgae extract enriched with seawater nutrients acts as an antioxidant, oxygenates, regenerates and moisturizes the skin.
This mist gives our skin luminosity, it instantly moisturizes and protects it from environmental aggressions, improves its elasticity and firmness and also fixes makeup. It moisturizes the skin after the first use for up to 48 hours. It is also clinically proven that using it twice a day for four weeks, will increase your face hydration 80%.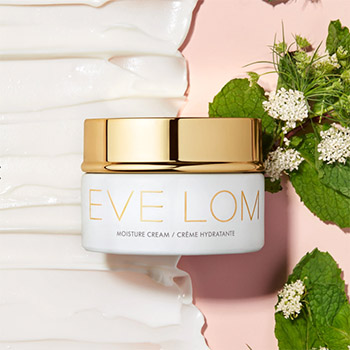 It is not just a simple moisturizer. It contains PrimalHyal ™, a state-of-the-art hyaluronic acid that improves the condition of the skin after each use.
It reduces wrinkles and expression lines, also protecting the skin from contamination, UV rays and future environmental damage.
It contains peach blossom, a natural antioxidant that helps protect the skin from future environmental damage, leaving it radiant and renewed. It also contains extract of white horehound, this herbaceous plant combats the visible and non-visible damage that causes the contamination in our skin, not only that, it detoxifies the cells and strengthens the cutaneous barrier. With this cream you will get a smoother, hydrated and radiant skin. Use it day and night after your cleaning routine. And in addition, it is suitable for all skins.