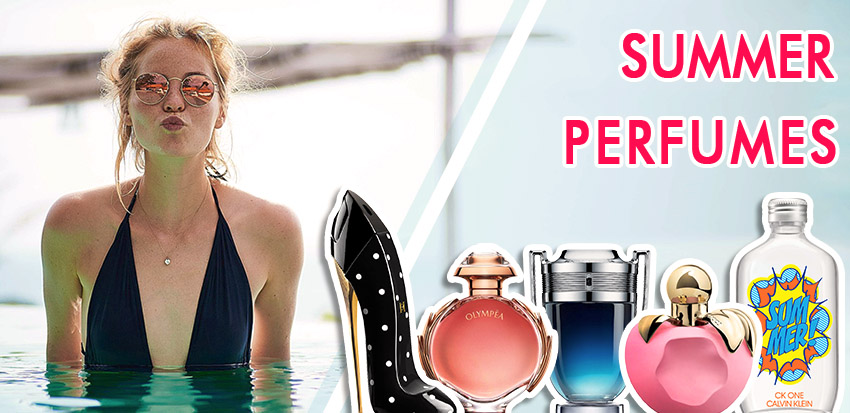 In Beauty The Shop we are lucky and proud to present the latest fragrance novelties for this summer 2019. Do not miss any of them and get your fragrance.
Carolina Herrera's most iconic and intriguing fragrance is designed in a polka dots print on a glossy black finish. It's a limited edition signed by Karlie Kloss. It is composed of addictive notes of tuberose, Arabian jasmine, toasted tonka beans and cocoa, among others, turning perfume into a weapon of seduction.
"A woman can conquer the world with the right shoes."
Dolce & Gabbana has captured in this fragrance the essence of the first summer love. A youthful passion that takes place on the charming island of Capri, under the warm rays of the Mediterranean sun.
Among the olfactory notes of the female version we can find acidulated Italian lemon, Granny Smith apple, jasmine, white rose, cedar, amber, Bourbon vanilla and white musks. In the male version stand out Italian bergamot, grapefruit, ginger, cedar and cypress, along with other notes wrapped in the warmth of the Italian sun.
The limited edition of this summer 2019 by Nina Ricci, Les Sorbets, is inspired by the famous Italian ice cream house Amorino. They belong to the Floral Fruit olfactory family, a refreshing and very feminine perfume.
The notes are lemon, raspberry and tangerine. In the heart we find notes of jasmine and gardenia and, in the background, notes of praline.
"The heroes come and go but the myths are eternal." He, the victorious hero. She, a current goddess. Nothing can resist these demigods.
Invictus Legend continues the fresh and masculine legacy of the original perfume. It is a woody spaced with chords of aldehydic geranium, aromatic laurel, red amber and warm honey.
Olympéa Legend is inspired by the divinity of the sun and the desert that transmit strength and sensuality. Its ingredients, exotic and exuberant, are the for palm tree, amber sand, salted plum and vanilla. A pleasant aroma between sweet and salty typical of Olympéa.
CK One Summer is Calvin Klein's limited unisex fragrance for this summer by Calvin Klein. Fun and refreshing, this fragrance is inspired by "the millennials" and the adventurous spirit so characteristic of youth.
Its watery, woody and tea notes will refresh your summer days accompanying you in all your adventures.