We are glad to introduce you the brand Parfums de Marly, a new luxury perfume brand just arrived to BeautyTheShop.
Parfums de Marly is inspired in the golden age of perfumes in France, in the 18th century, under the reign of Luis XV, who had a passion for perfumes.
This high-end perfumery brand evoques the history of the palace and gardens of Versailles. Its fragrances reveal the French elegance, a distinguished and modern life style, in harmony with the royal court of the France of the 18th century. Every esence is a fragment of the France of the 18th century, every esence transmits its own personal olfactory experience, leaving a trail of French beauty.
Among its fememnin best-sellers we can highligh the Delina perfume, a subtle but misterious frangrance. It is composed of a sensual disposition of Turquish rose, lilly of the valey and peoni through a fruity trio of lychee, ruibarb and bergamot , seasoned with nutmeg. Among the base notes, giving the perfume some depth, we can find cashmere wood and musk.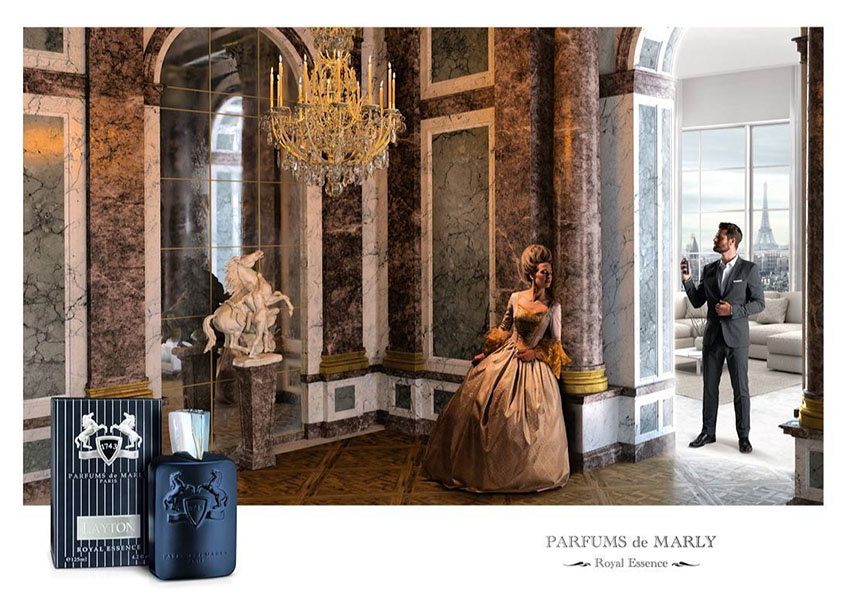 Layton is one of their masculine best-sellers. This oriental-floral seductive perfume has an intense scent of vanilla, wood and caramelized coffee.