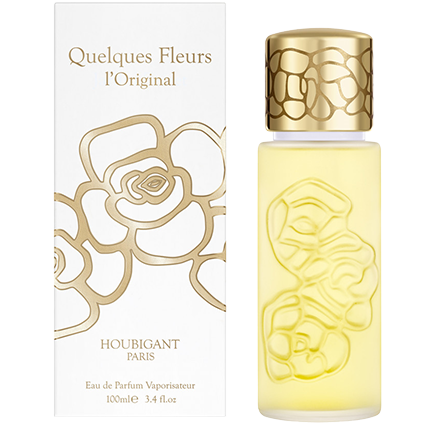 Quelques Fleurs L'Original
When in-house French perfumer Robert Bienaimé created his multi-floral masterpiece, Quelques Fleurs, in 1912 for the House of Houbigant, he'd set a new precedent in modern perfumery. Prior to his bold invention, floral fragrances had been mainly singular flowers, or florals combined with various nuances of herbs and spices. 

Quelques Fleurs L'Original honors the original, 1912 composition created in Grasse, France, still produced at the same laboratories where fragrance house founder Jean-François Houbigant had composed discerning perfumes for his royal, aristocratic clients from 1775.
Purchase from $228.91